3 The best destinations in Mengwi Bali
1 Taman Ayun Temple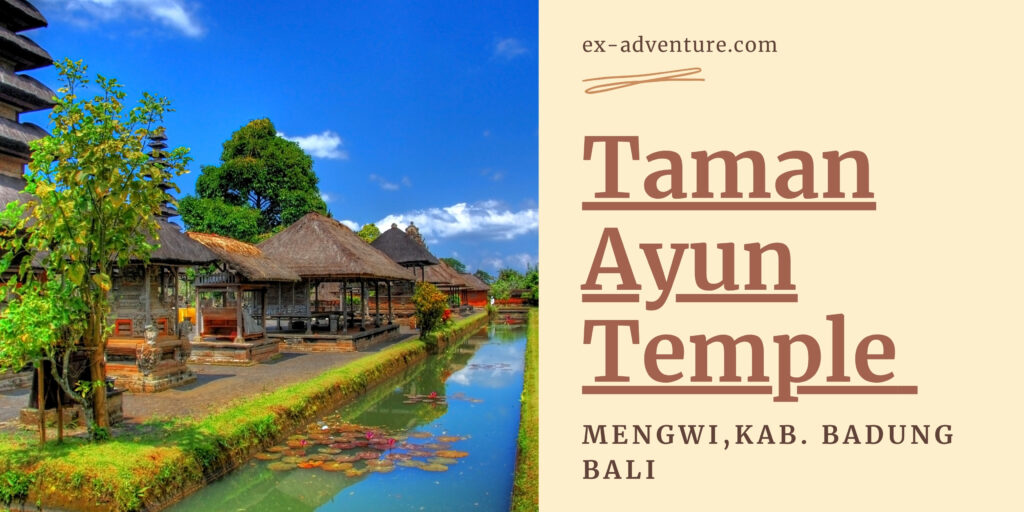 Taman Ayun Temple, located in the village of Mengwi, Badung Regency,
about 18 km to the west of Denpasar.
This temple is very beautiful, in accordance with its name, which means temple in a beautiful garden.
In addition to beautiful, Taman Ayun Temple is also considered to have historical value,
so that in 2002 the local government of Bali proposed to UNESCO that the temple is included in the World Heritage List.
Pura Taman Ayun is a Mother (Paibon) for the kingdom of Mengwi.
This temple was built by Mengwi King, I Gusti Agung Putu, in 1556 Saka (1634 AD).
At first, I Gusti Agung Putu build a temple in the northern village of Mengwi to a place of worship of their ancestors.
The temple called Taman Genter.
When Mengwi has developed into a great kingdom,
I Gusti Agung Putu moved Genter Park eastward and expand the building.
The temple has been expanded as Taman Ayun inaugurated on Tuesday POND-
Medangsia fourth month of Saka 1556.
Until now, every Tuesday POND wuku Medangsia according pananggalan Saka, in this temple held piodalan (ceremony) to celebrate the anniversary of the founding of the temple.