17 interesting destinations and activities in Nusa Dua Bali
1 Bali Marine Water Spot
Bali Marine Sports are the exciting sea activities and fun with great challenge for everyone who joins this sport.
It offers a variety of marine post activitics from the motor to the manual.
This is one of the great seawater adventures in Bali giving the fantastic experience from every activity like Jet Ski, Banana Boat, Fly Fish, Snorkeling, Parasailing.
Diving, Fishing, Glass Bottom Boat and Turtle Island Tour.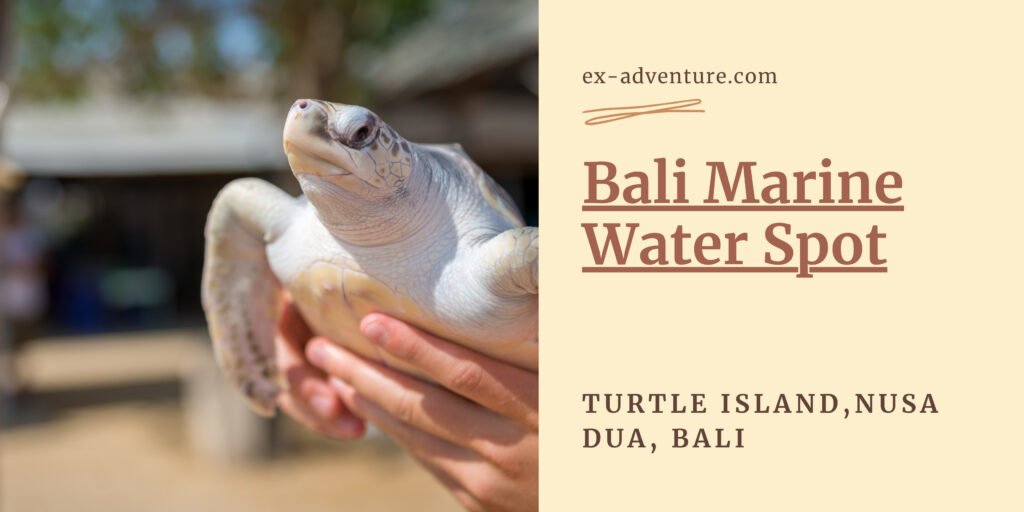 The Marine Sport Packages are also available with attractive choice of sport activities and competitive prices.
2 BALI WATER SPORT CENTER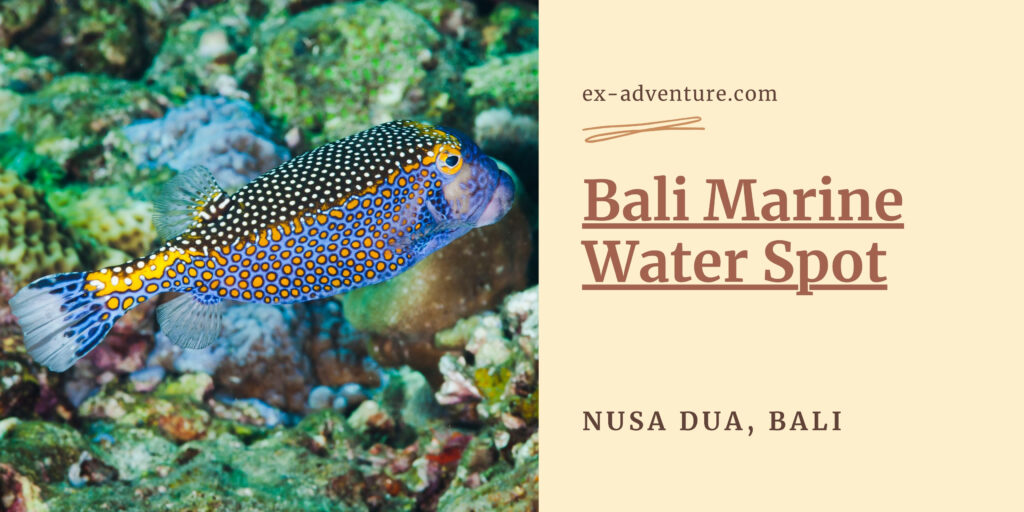 Blue sea water without waves is the best place for water sports activitics.
Bali has a beautiful place with a long white sand beach.
located in Tanjung Benoa as Marine Sport Center.
It is located right in Bali Peninsula, southern part of the island and about 25 minutes drive from Bali International Airport.
This is just one step from Nusa Dua, the elite resort arca in Bali and easy to achieve.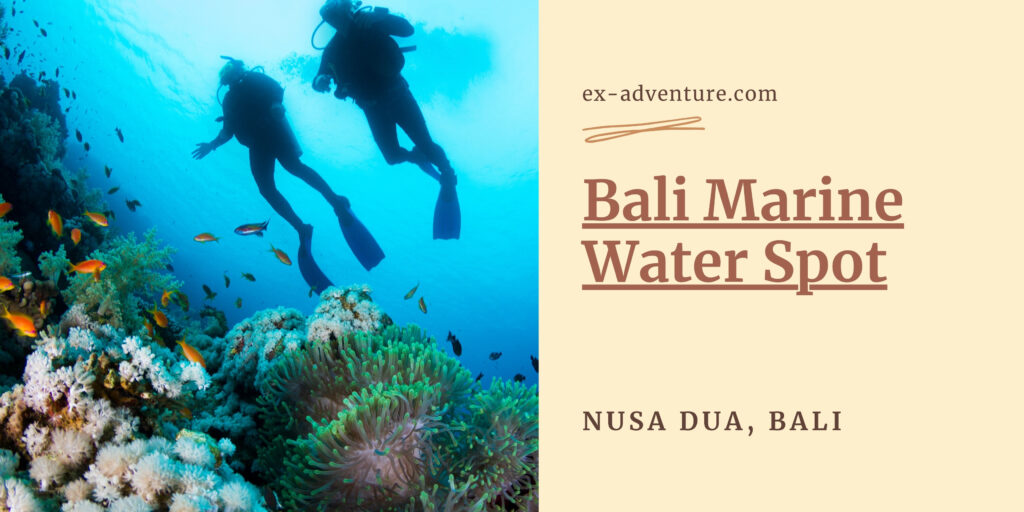 Marine Sports Activities
3 PARASAILING NUSA DUA BALI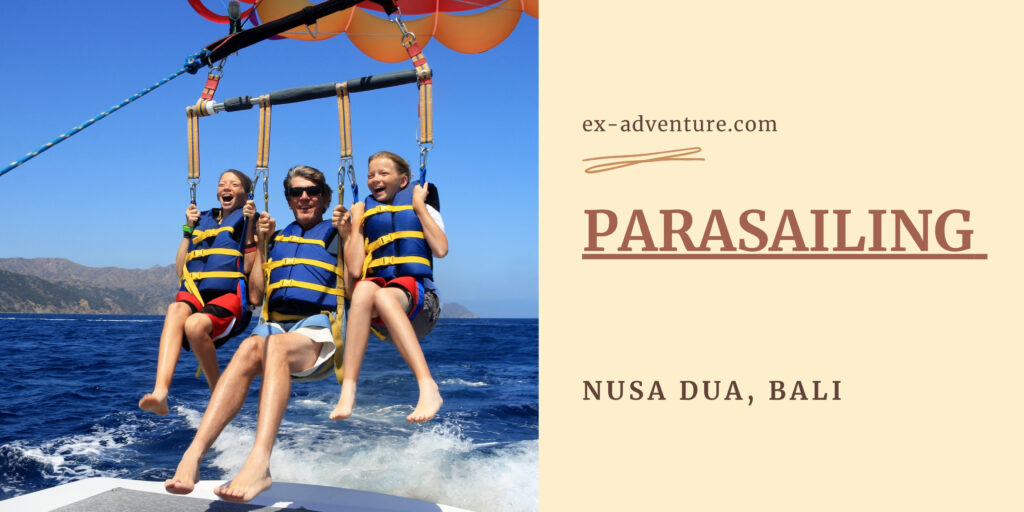 Feel the tension falls Umbrella in Bali !!
Come invite all your friends and family enjoy the thrill of parasailing in Bali.
fun and festive feel of this game.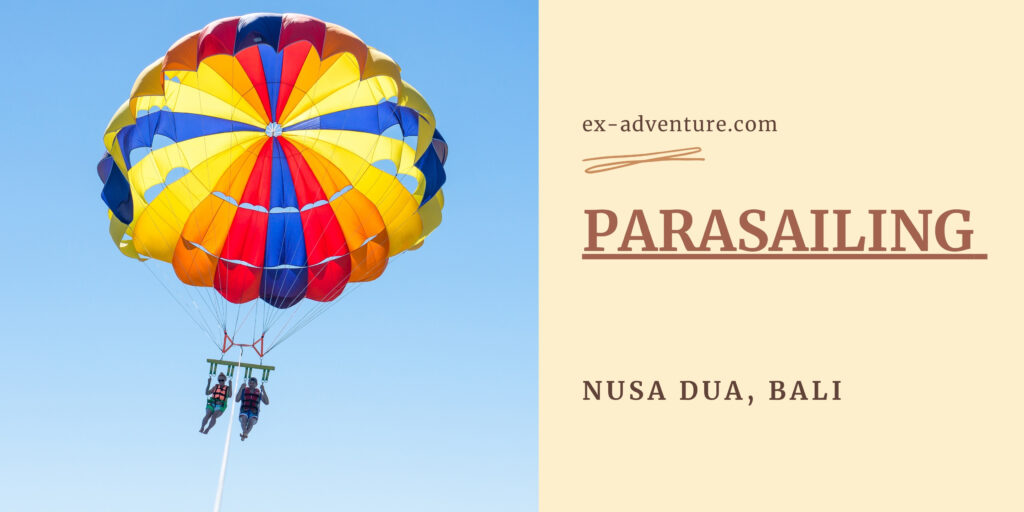 You will wear a parachute parachuting and towed by a speedboat and fly like a professional skydiver.
Bali's beautiful beaches and the sea will add to the thrill of your vacation. waiting for get now!!
4 SNORKELING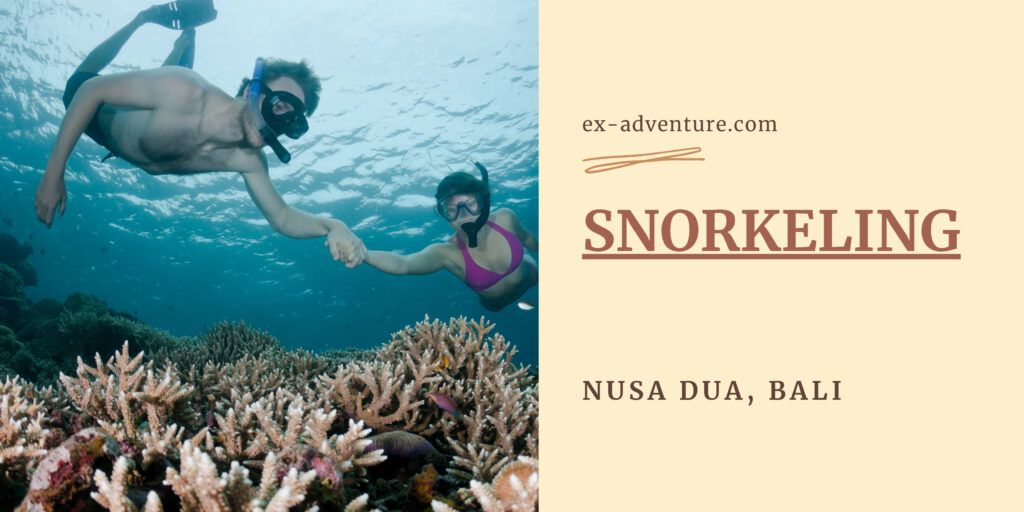 Snorkeling is a fantastic marine activity to over view the beautiful panorama that coral,
colorful fisbes and other unique marine life.
This adventure will take you an exciting experience with professional snorkeling guide who guide you the right snorkeling spot point.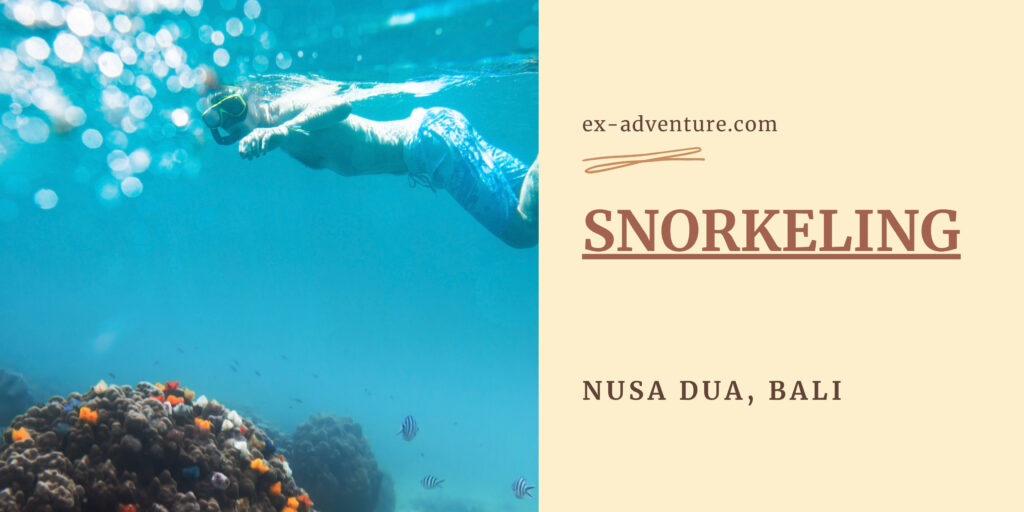 It will take about an hour to explore and view beautiful underwater life which fitted safety equipment.
5 JET SKI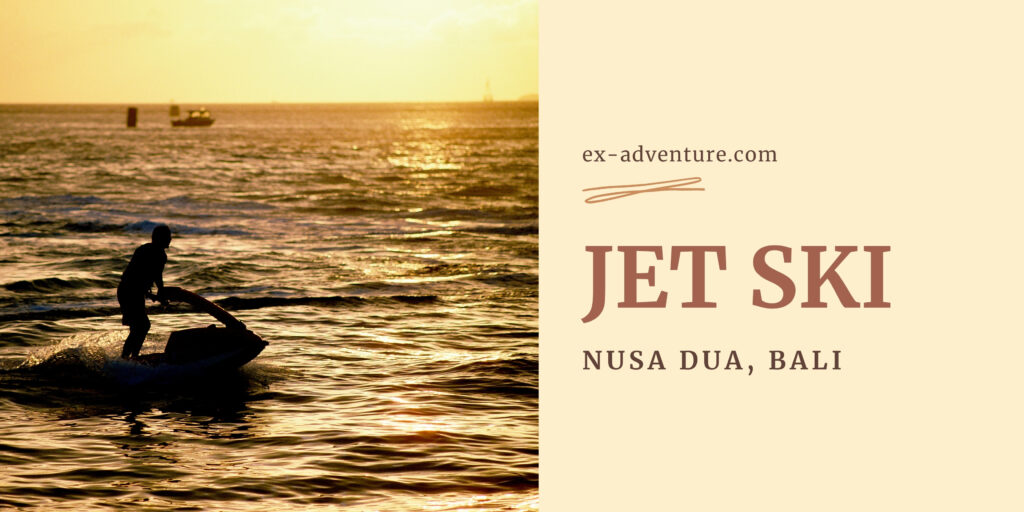 Do not forget to invite your family and friends for water sports activities in Bali.
You will be given the opportunity to use the jetski above the sea Bali beautiful.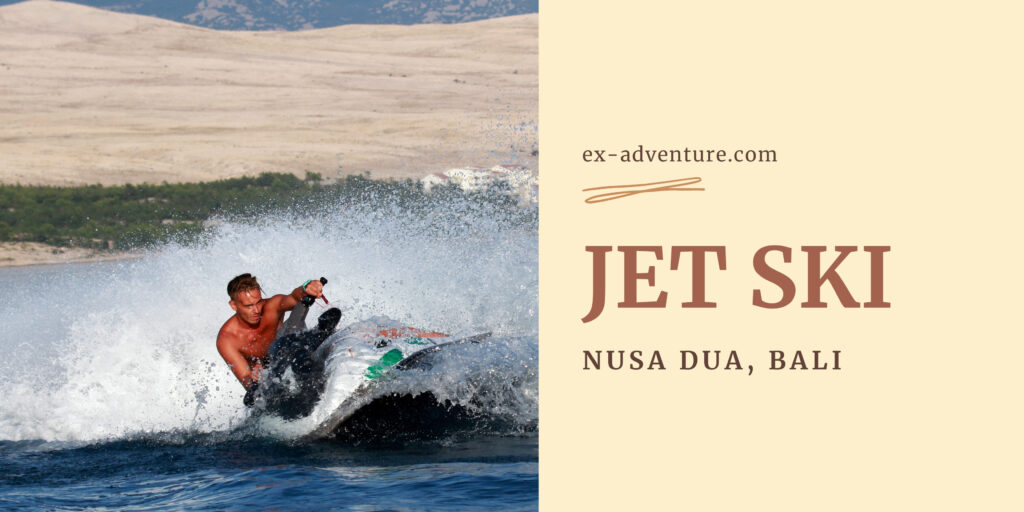 And you will feel different water adventures and fun to fill your holiday in Bali.
6 WATER SKI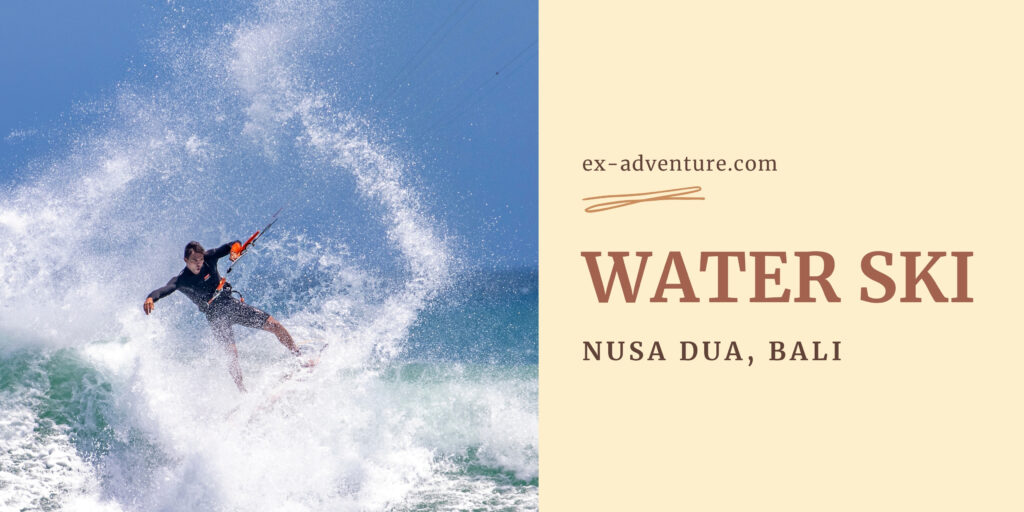 Water skiing is one of the exciting marine sport activity gliding on the seawater at Tanjung Benoa Beach which is famous with Bali Marine Sport Center.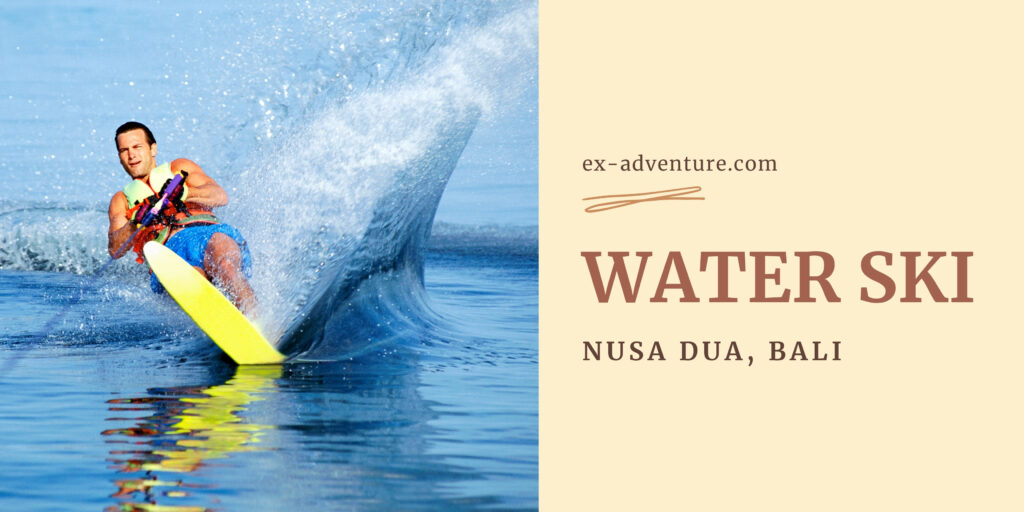 This adventure uses water ski board and pulled by a speedboat to surround the beautiful white sand beaches.
7 BANANA BOAT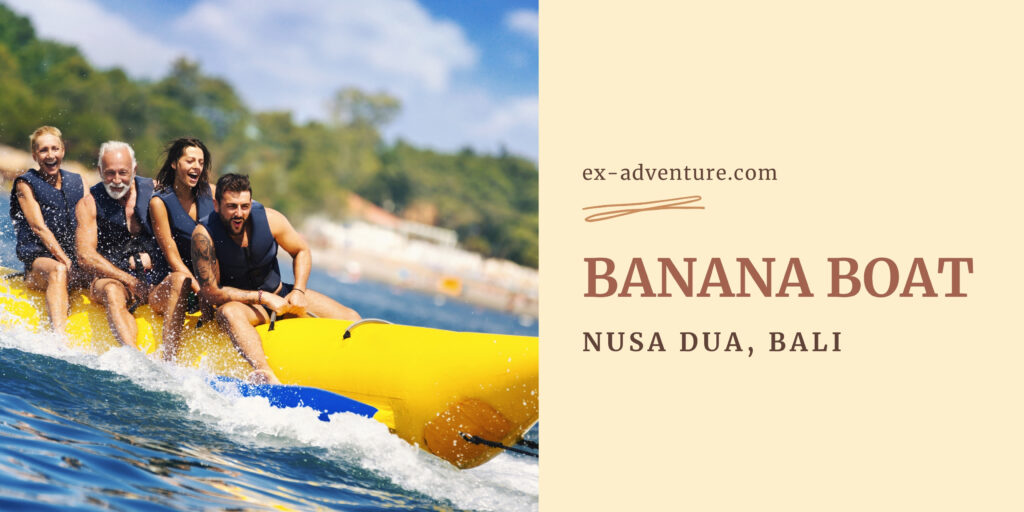 Want to play banana boat in bali?
Come play now!
Feel the fresh sea water splashes with family and relatives.
The most favorite water adventures and enjoy doing.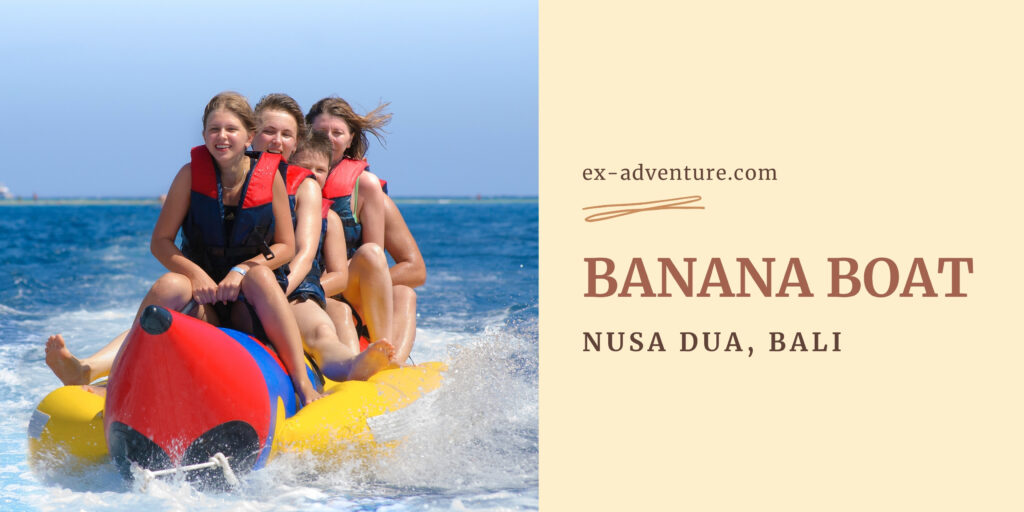 Banana boat, using a banana-shaped rubber boat pulled in the pull speed boat making exciting water sports.
you can invite friends, family and even friends to enjoy a cheap sport in Bali this great together.
8 FLY FISH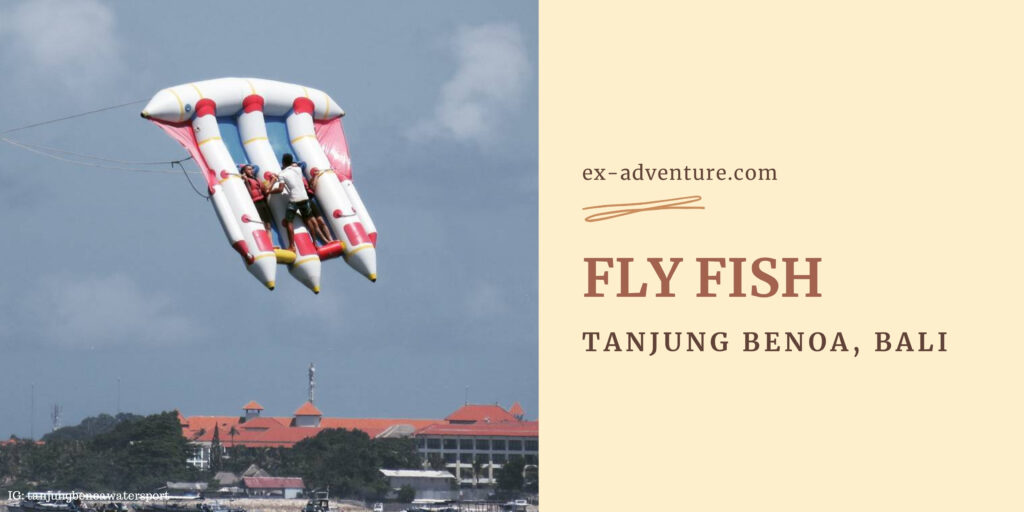 Fly Fish is the latest sea sports activities with a flat rubber boat ride pulled by a speed boat.
It is an adventure to fly like a fish jumping in the sea water at high speed drag boat speed.
you should try it and feel the sensation
9 GLASS BOTTOM BOAT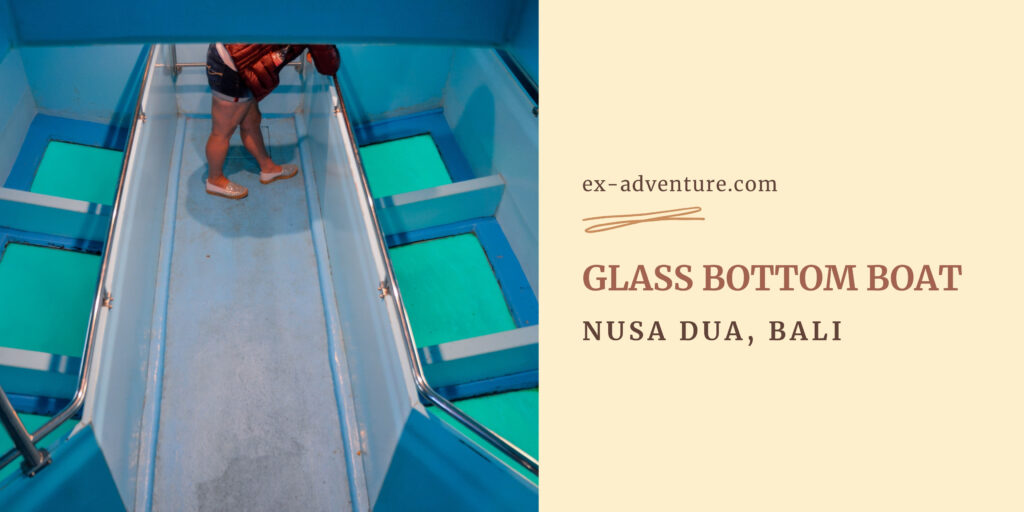 Use the Glass Bottom Boat tour to explore around Benoa sea and stop for 15 minutes to observe the colorful fish under the water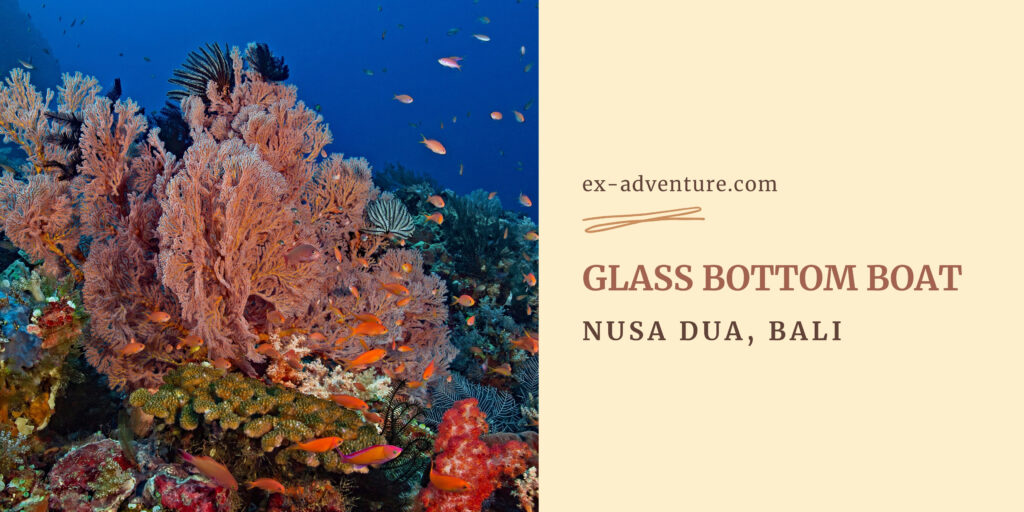 and just sit on the boat you can see many types of fish from a glass bottom.
The trip will be seen around the beautiful beach with the local community everyday.
10 Bali Sea Walker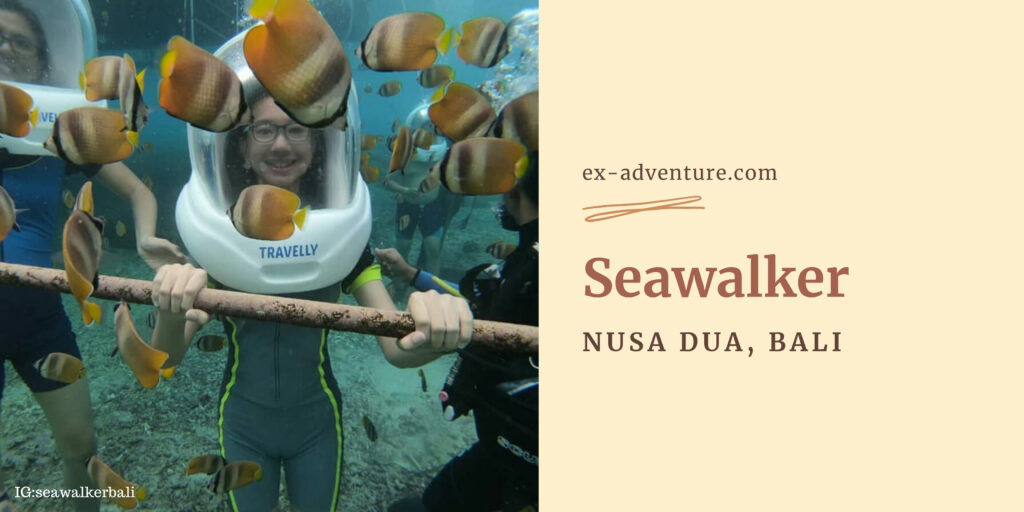 Walker is an interesting diving, use of safety helmets that are fed by froe air hose makes it casy to walk and do activities in the water to breathe free.
This adventure will encourage you to dive within 5 to 10 feet and enjoy the wonderful atmosphere under water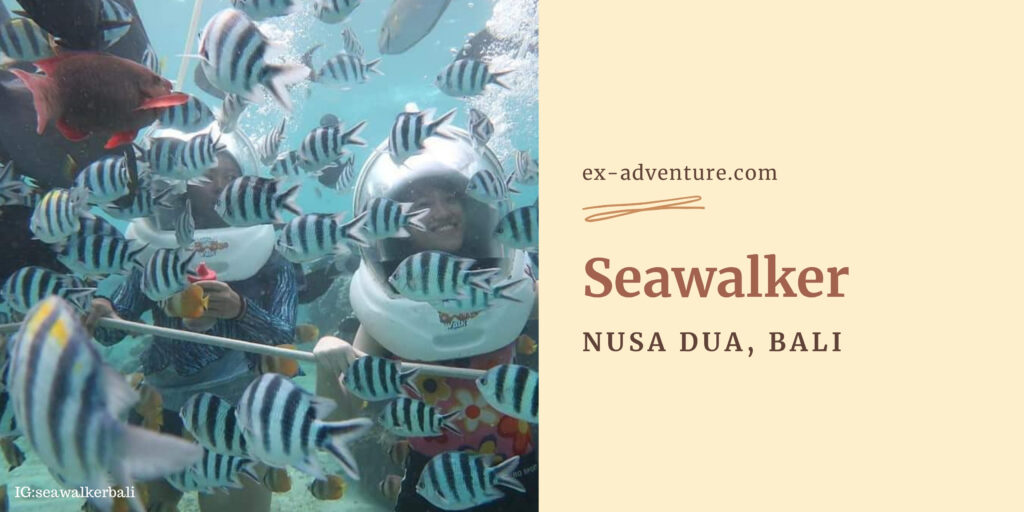 and dealing with fish and beautiful coral reefs.
It will bring a memorable experience during your vacation in Bali,
to discover and interact with sca life fish accompanied by a professional diving instructor.
11 DIVING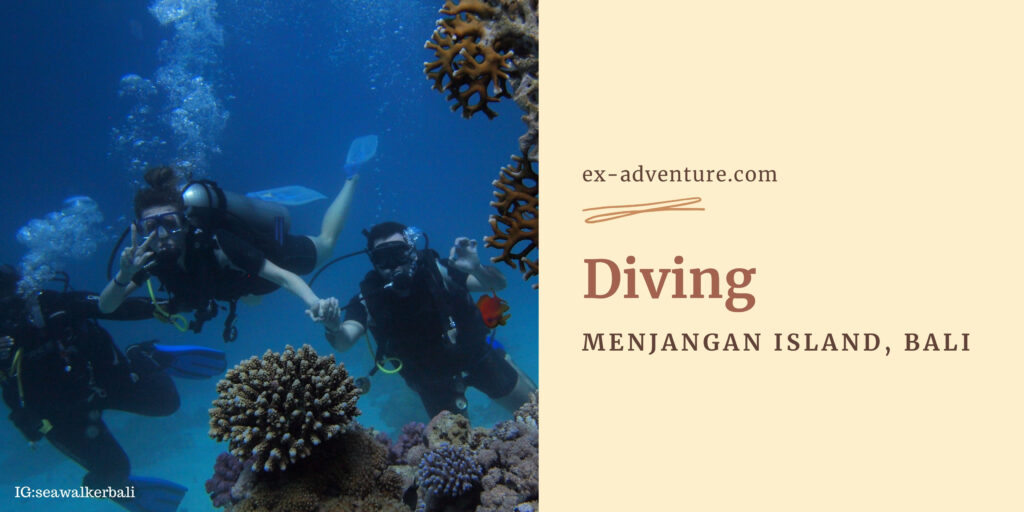 Bali Diving is excting experience to explore the beautiful underwater life where we can see a panorama of coral and colorful fish.
Bali has a lot of options that are very famous dive sites around the world
such as Tulamben, Amed, Padang Bay, Menjangan Island, Nusa Penida, Lembongan Island and Nusa Dua.
Everything has been supported by complete diving facilities.
We are pleased to take you there.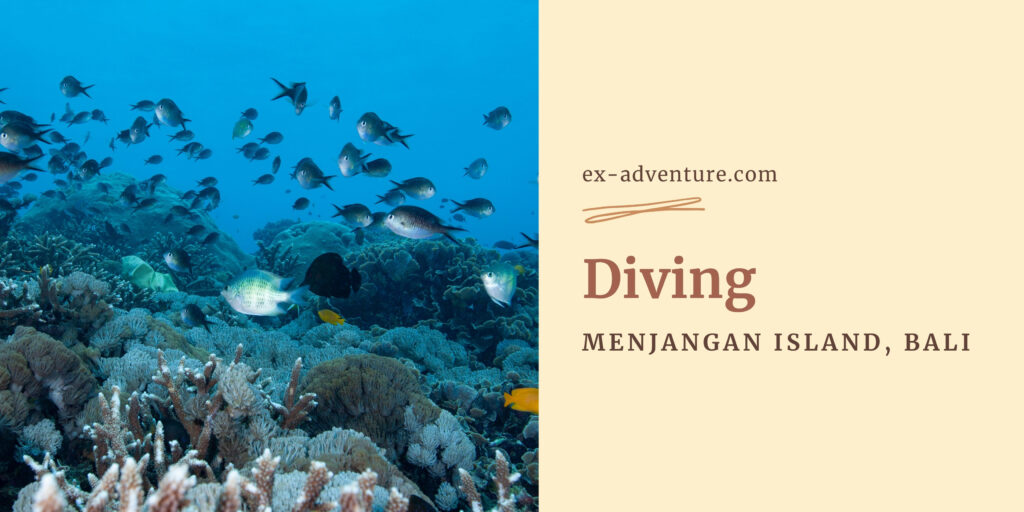 Diving in Bali will get unforgettable experience and adventure under the sea is the most interesting and always sought after by people.
Please enjoy the experience under the blue sea water with little waves,
coral and colorful fish and underwater to see real life in Bali.
It was fantastic and do not miss it.
As our Bali Diving Center also offers diving courses for customers who want to get certified to dive here.
simply contact us to get your holiday that would have been nice.
12 Dolphin Fish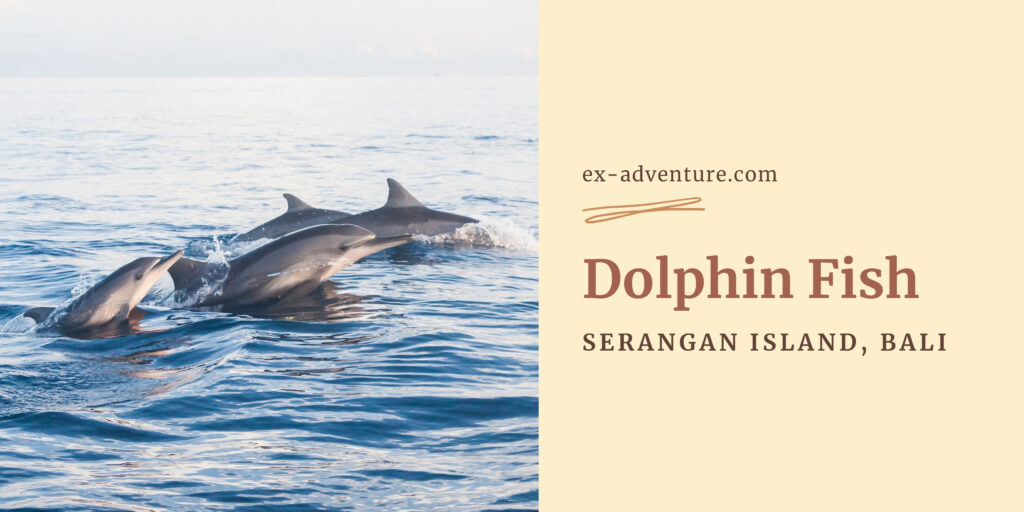 A unique experience of interacting with animals beautiful and friendly mammals are dolphins in Bali
Dolphin Lodge, which is located in Serangan Island, close to Sanur Beach.
Through education and interaction part of this experience,
you will gain a deeper understanding of marine mammals and enjoy a special closencss with them.
Swim with dolphins in the occan, not only watch but you can interact with dolphins, play, hug, kiss and take pictures.
An unforgettable experience of a lifetime!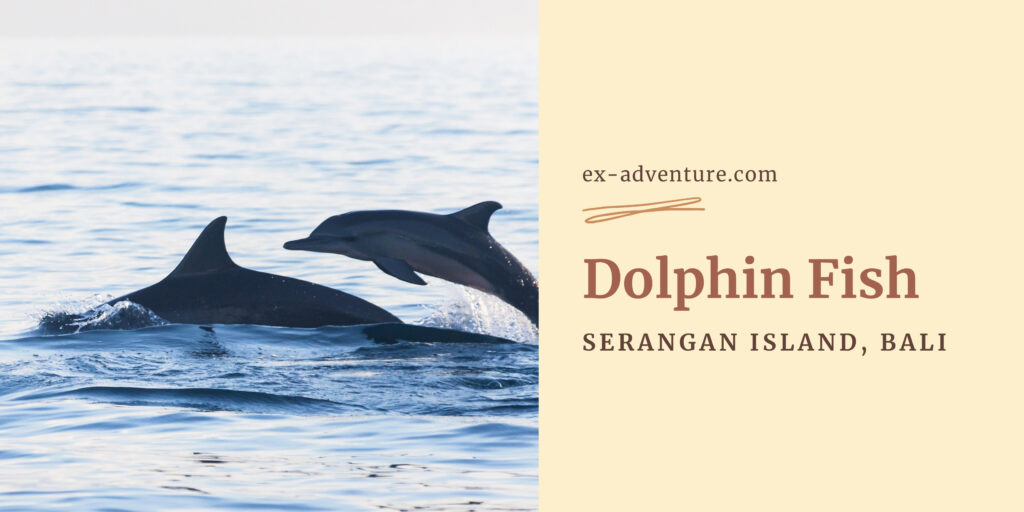 Interact and perform a variety of toys and activities with dolphins intelligent and friendly.
You will spend about 40 mimutes in the pool with dolphins.
It will be unforgettable memories.
Due to limitations of space and time to interact with the dolphins and that your precious moment is maintained in quality in service,
it is essential to book in advance if you intend to follow this adventure tourism.
13 Turtle Island Tourism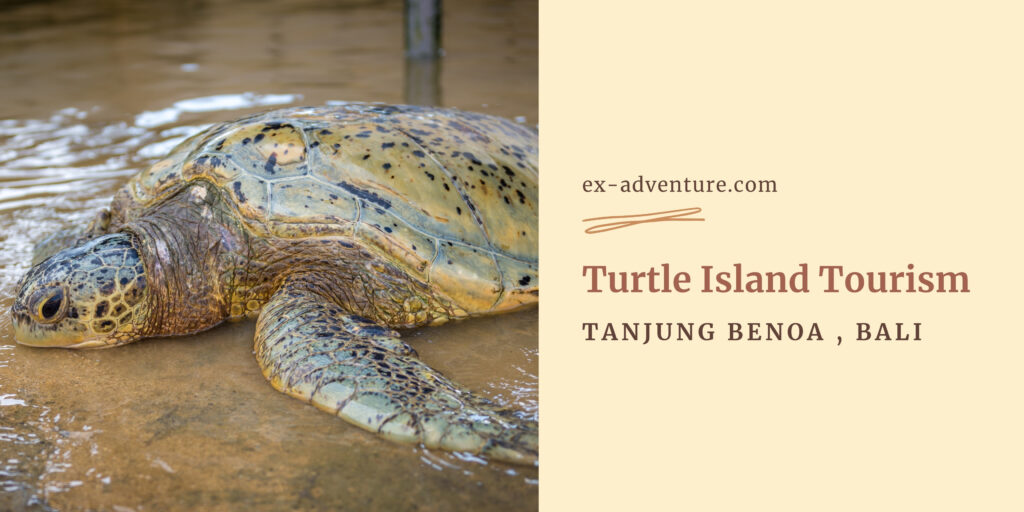 Travel Turtle Island is a water tour packages by boat or boat across the sea Tanjung Benoa heading to Turtle Island to see the turtle breeding locations.
turtle eggs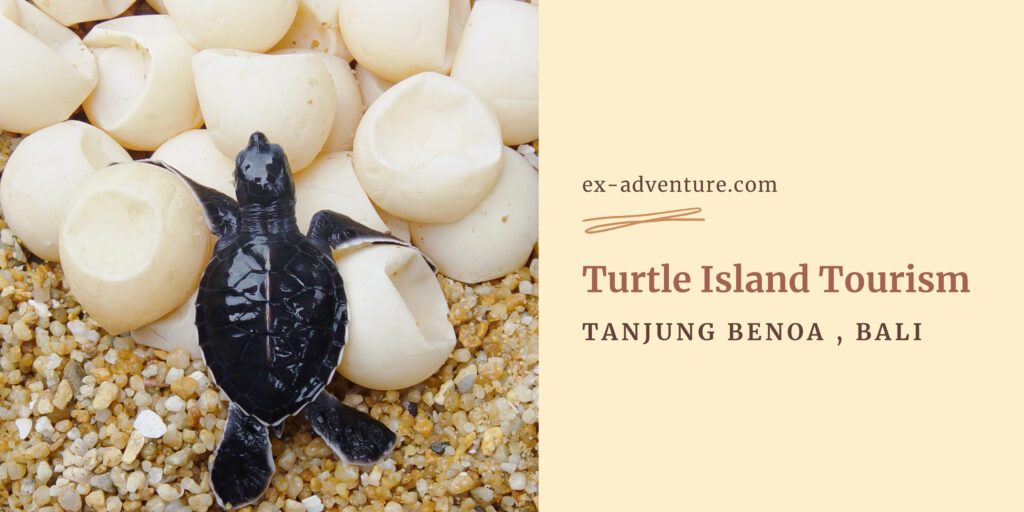 Here you will see that dikeram turtle eggs, and turtle who still small, juvenile turtles to adult turtles that are ready to be a parent.
In this place there are many types of turtles that you will be presented with an interesting spectacle
where you can interact with the animals that are now increasingly rare presence.
At Turtle Island also sold a variety of crafts or trìnkets from natural materials such as craft of tortoiseshell, namely bracelets, necklaces and other.
14 PANDAWA BEACH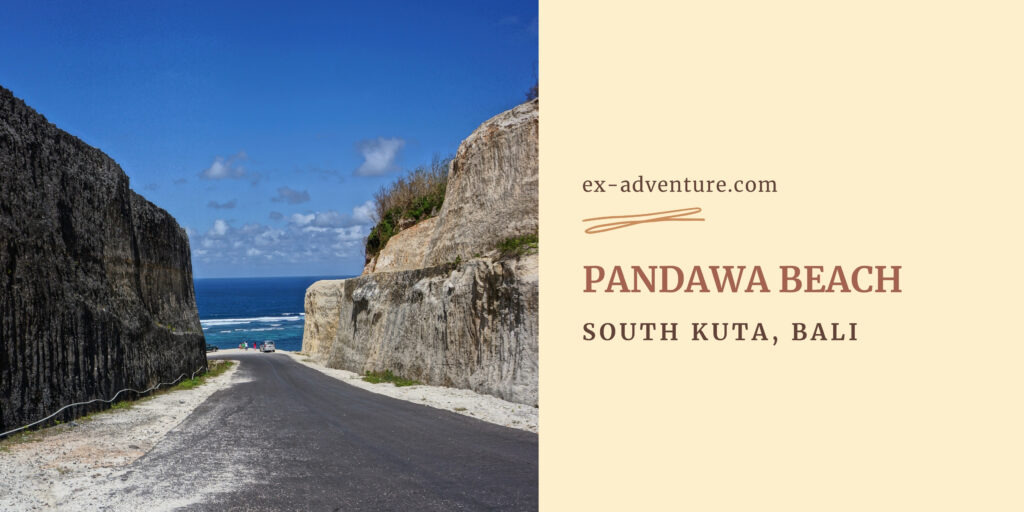 For those of you who like vacation on the island of Bali,
this time Bali has a new tourist spot is the beach Pandavas, Pandawa Beach is a beach located in the village Kutuh District of South Kuta, Bali.
Also known as beach Kutuh yore called secret beach, because of its location behind the high cliffs overgrown by busbes and thickets of trees.
Because the beauty of this beach has the potential to be used as tourist attractions,
thus making the local govermment began to build the access to get to this place in the form of road along approximately 1.5 kilometers to the beach past the high limestone cliffs.
Condition of the road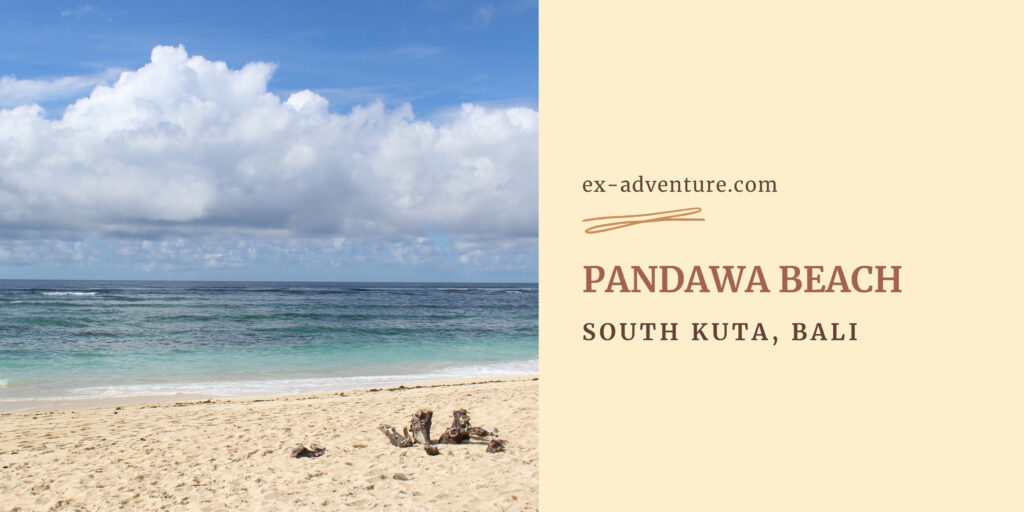 Condition of the road to get to the beach so unique, interesting and magnificent, cliff has been cut as a way to access this place.
Pandawa Beach taken from the character name of a character named Panca Pandava.
Therefore, when entering the beach area you will be greeted by a statue of Five Pandavas, namely: Arjuna, Nakula, Yudhishthira, Bhima and Sahadewa.
The fifth statue carved with beautiful, unique sculptures beautifully kept on limestone cliffs that have been in the hole.
15 Dreamland Beach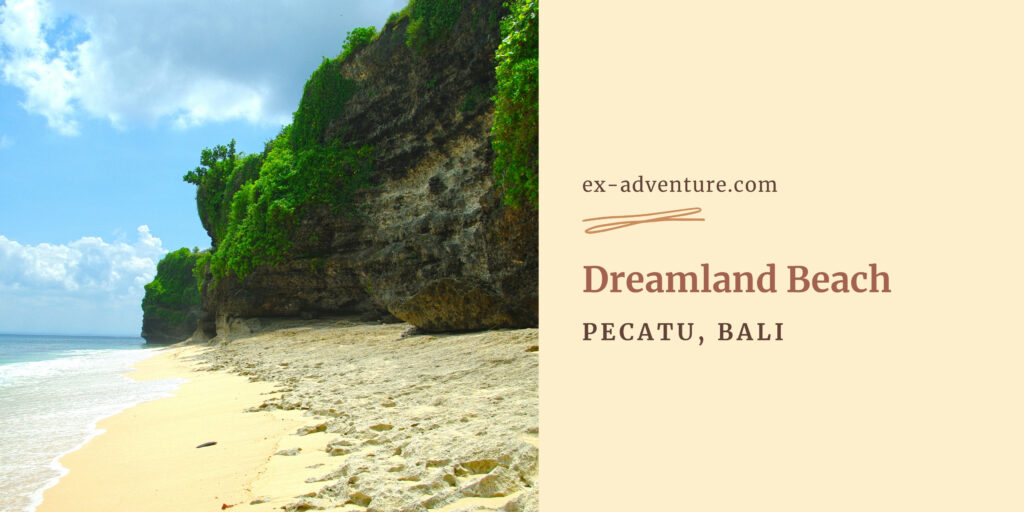 Dreamland Bcach is a tourist spot located in the south of Bali in an area named Pecatu.
Dreamland beach surrounded by cliffs towering, and surrounded by a fairly large rocks around the coast.
located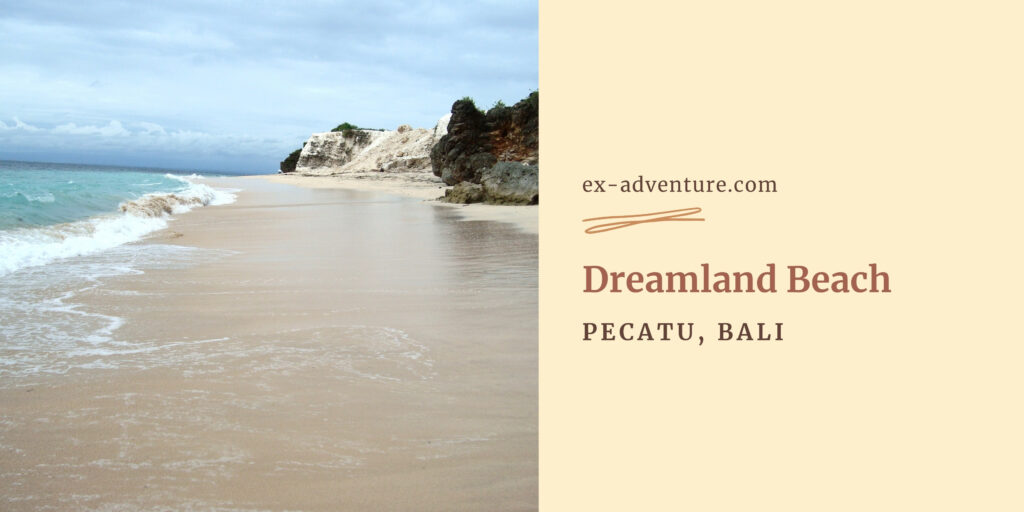 The location of this beach is located within the complex Pecatu Graha Bali (Kuta Golf Links Resort) which is about 30 minutes from Kuta.
Dreamland beach itself is almost similar to the Kuta beach.
White sand and a steep gully into a landscape so alluring eye to eye.
Location clean white sandy beach just below the narrow steep rock walls perfect for enjoying the sunset or simply watch the surfers attractions.
The waves were high and the great demand by fans of water sports surfing (surfing),
even Dreamland surf spot has become a kind of new to the area of Bali.
16 Padang Padang Beach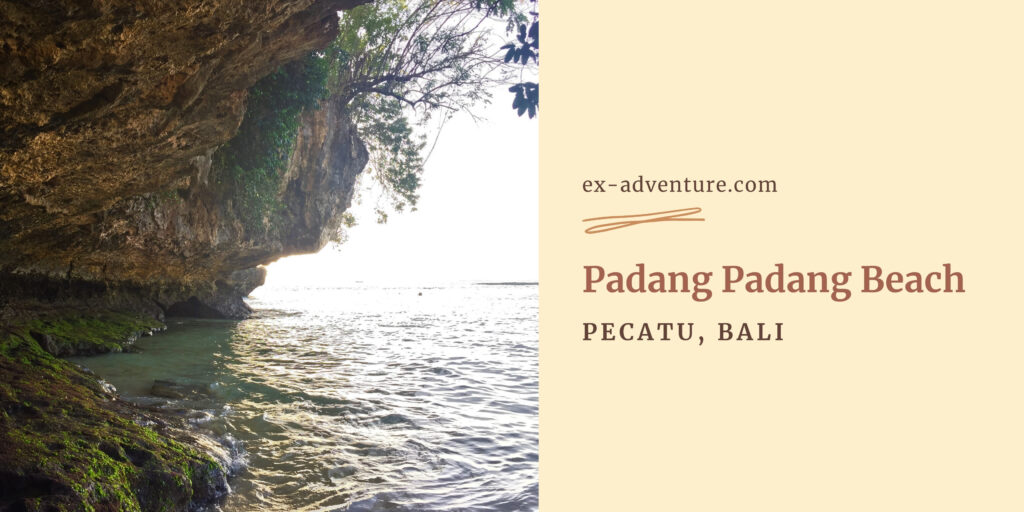 Padang – Padang Beach is a famous surf spot in Bali with great waves and white sand 100 meters from north to south.
The point of this is situated hill surfing white stone with the natural landscape of the Indian Ocean and the sunset in the afternoon which creates a romantic feel.
Padang – Padang Beach is one of the famous surf points in the island of the gods and became a favorite surfing spot for surfers waves were big and challenging.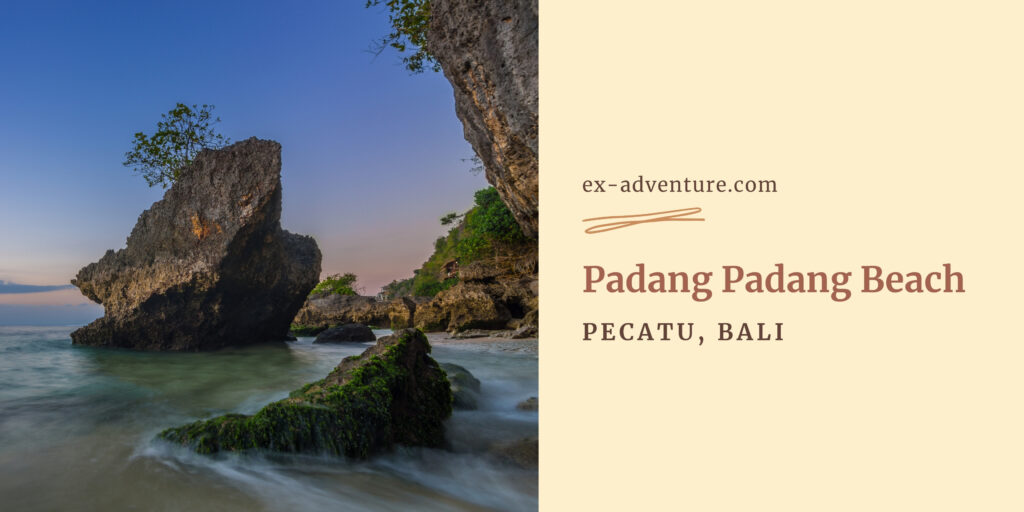 If you are an experienced or a pro-surfer, Padang – Padang Beach is the perfect place for you to enjoy surfing adventure during your holiday in the paradise Island of Bali.
Wave height is a requirement for surfers.
This place is good for surfing as well as views of the surrounding area is eksotis.ini as the perfect place for a visit.
17 Garuda Wisnu Kencana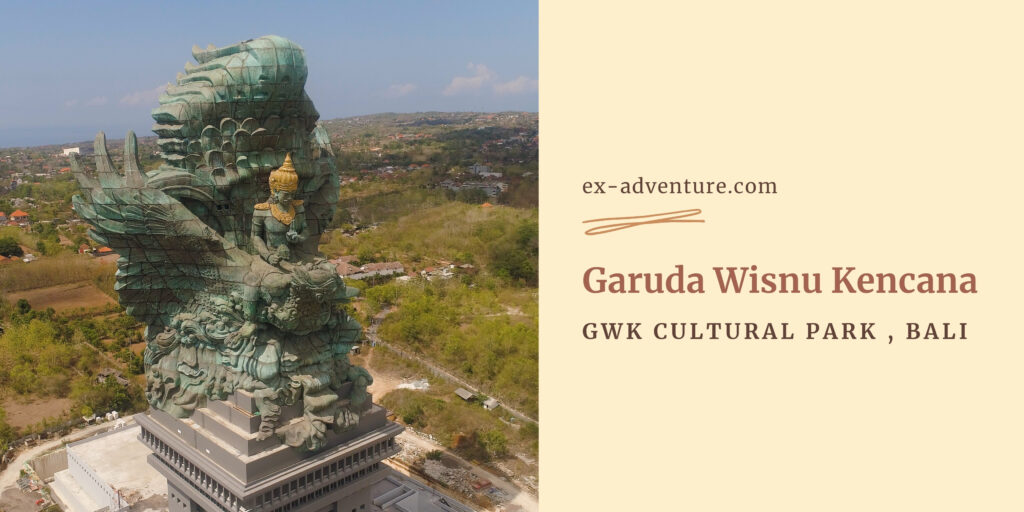 Designed and built by Nyoman Nuarta, one of Indonesia's foremost modern sculptor,
the Garuda Wisnu Kencana statue or GWK and its pedestal building will be standing 150 meters tall with a wingspan of 64 meters wide.
Made from more than 4000 tons of copper and brass,
the statue depicts the god Vishnu, as a source of wisdom, legend Garuda as the manifestation of consciousness towards Amrita, eternal goodness.
GWK statue will be surrounded by over 240 acres were originally a cultural park limestone quarry was abandoned and unproductive.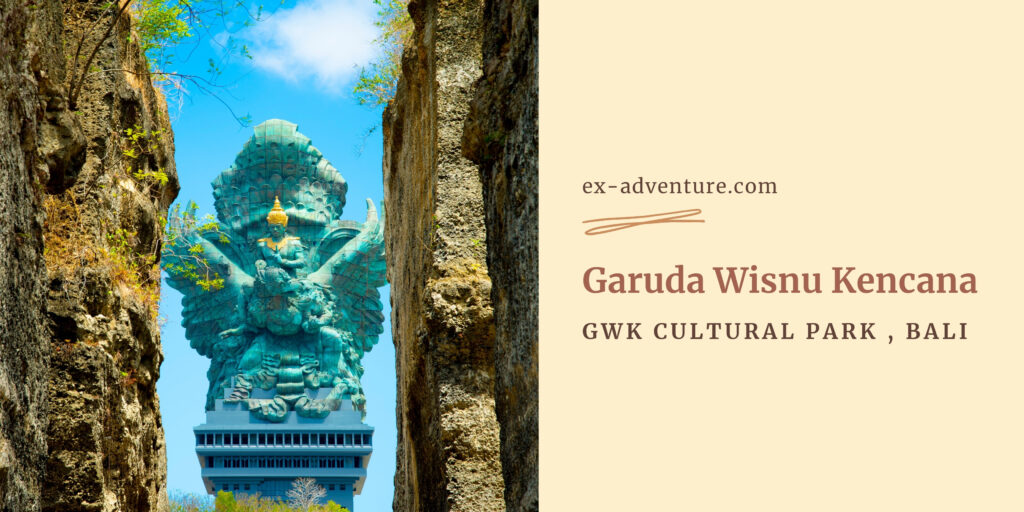 Cultural park will provide attractions for both local and foreign visitors with supporting facilities such as Lotus Pond, Festival Park, Amphitheater, Street Theater, Exhibition Hall, as well as the Bali Panoramic Resto and souvenir shop.
At this time, Vishnu statue, statue of Garuda, and the hands of Wisnu have been placed temporarily in three different places in the park.
GWK Cultural Park is intended to educate, especially the younger generation about the importance of preserving and developing the world's cultural heritage.