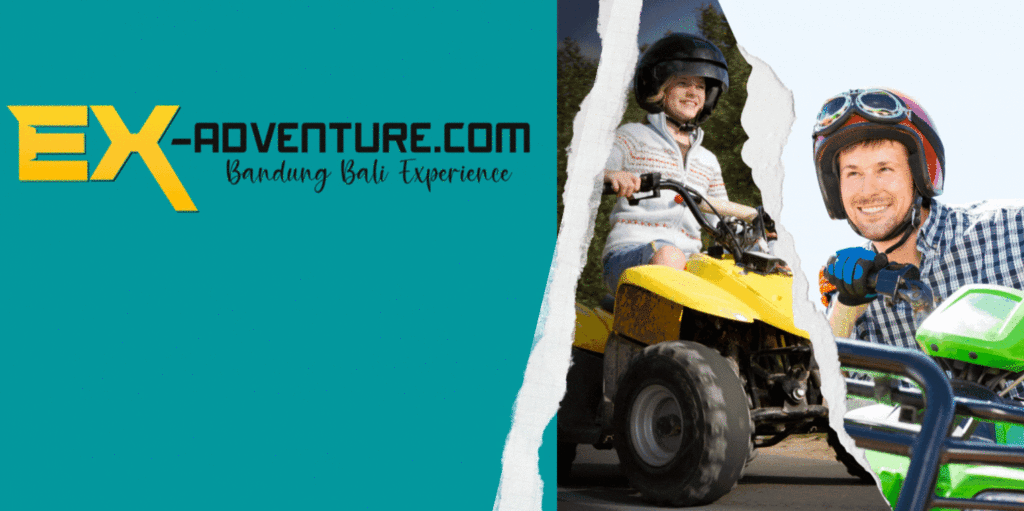 1. Tabanan Bali ATV Ride
Tabanan Bali ATV Ride
ATV Riding, one of the adventure tours in Bali using imported motors and tracks specifically designed for you who like a challenge and adventure.
Rental Mobil Plus Supir Denpasar Bali
Motorcycle ATV is designed specifically so easily driven by anyone, though never on a bike though.
Track taken-was made special with some obstacles and still does not eliminate the elements of the natural beauty of Bali's natural charm.
ATV
ATV Program offers a four-wheeled motorcycle ride with unforgettable experience and challenging adventure to reach the field winding,
through the downward sloping and upward.
During this program, you will also go down to the river and follow the river Melangit, and went through the bushes in the vicinity,
where there are many animals that look around the environment that is passed including monkeys, birds and many others.
After completing Melangit river path, the adventure will continue into the areas of agriculture and plantation.
In this area, you will be able to see up close the local farmers cultivating their land and their morale.
After that, you will go through a local village where you can see the local village atmosphere along with the daily activities of the village.
Finally, an adventure going through the Elephant Park to witness the activities of domesticated elephants that have lived in the middle of Bakas Village community.
2. Tanah Lot Temple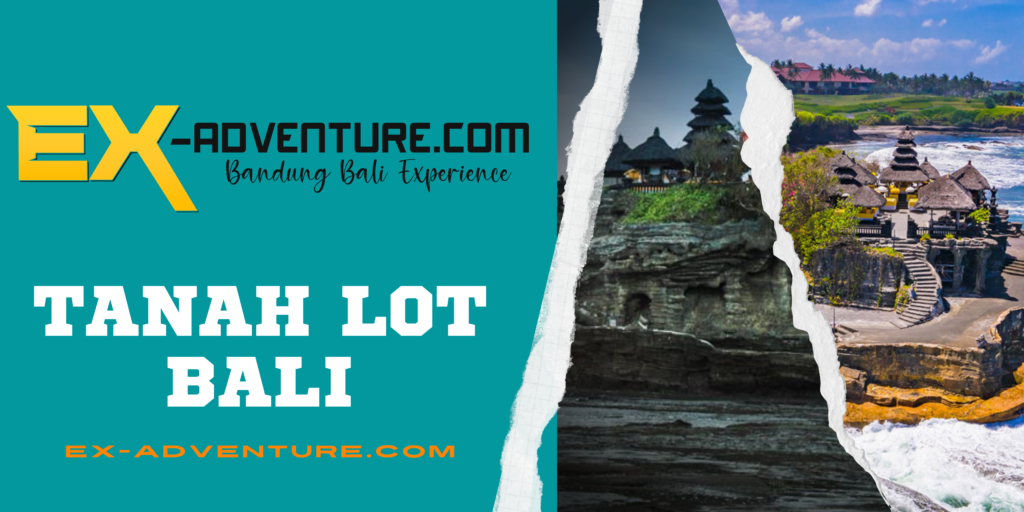 TANAH LOT TEMPLE
Attractions: Tanah Lot, Bali is a natural tourist attraction is very popular with local and forcign tourists,
many visitors who come to Bali say should come to Bali Tanah Lot,
Tanah Lot if you have not yet been to Bali so people praise tourist attraction located Beraban village,
district of Kediri, Tabanan regency.
There are two temples are located in Tanah Lot Beach,
the temple is located on top of the boulder and a temple located on top of a cliff that juts into the sea.
Pura Tanah Lot temple is a place of worship of gods guard the sea,
this temple is located in the middle of the sea, when the tide.
By the time the tide temple is clearly visible in the middle of the sea,
for Hindus who pray to the Tanah Lot temple should at low tide,
then people could cross to the Tanah Lot temple.
History
This temple was built by a brahmana who came from Java,
Dangyang Nirartha successful Balinese people will strengthen confidence and build Sad Hinduism Goda.
Therefore Nirartha teachings, making followers of the ruler of Tanah Lot at the time the ruler of Tanah Lot
switch lecft and follow Nirartha, then Bendesa Beraben Nirartha told to leave the Tanah Lot.
Dangyang Nirartha undertakes Bendesa request,
but before leaving Tanah Lot, Beraben Dangyang Nirartha with all his strength to move boulders into the middle of the beach and build a temple there.
He also change the shawl into a snake used the occan as a temple guard.
Snake is still there today, and can be visited when the tide and see firsthand where the snake.
This snake is known for its small but deadly poison,
yellow and black striped flat tail like a fish and said racunya 3 times more lethal than cobra snake.
Tanah Lot is not only a tourist attraction
but also the beach and the temple is a tourist obyek to sunset (Sunset),
so that the tourists prefer to visit to Tanah Lot on the afternoon before Sunset.
3. Tabanan Bali Horse Riding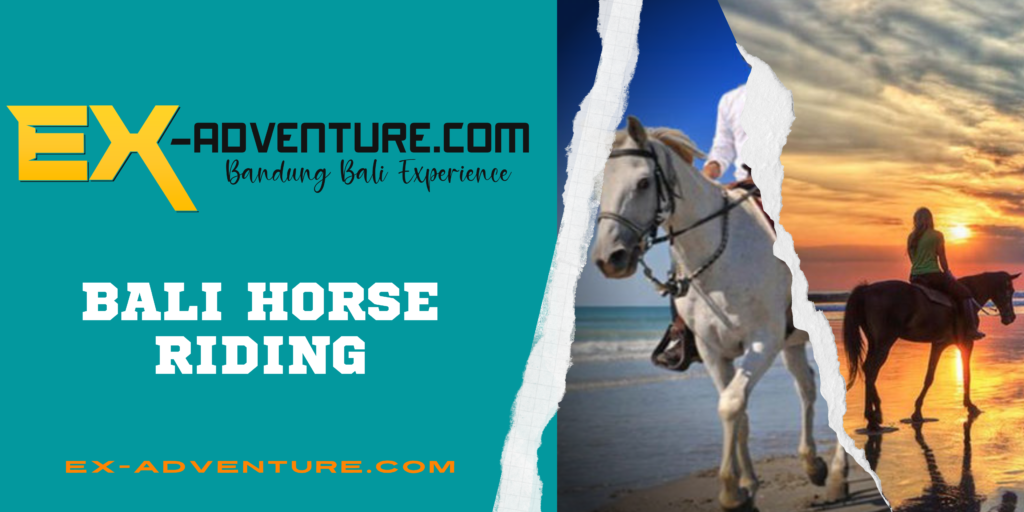 Horse Riding is a very exciting adventure on horseback to explore the pristine nature of rural Bali and the beautiful beaches.
This adventure is very impressive with tame horses while enjoying the tropical atmosphere and the beautiful natural surroundings.
The horses that had been prepared in the camp is the best choice as well as horses that have been trained, tame and healthy.
for sure you will feel comfortable in exploring.
We offer a choice of riding which is located in the western part of Bali, Saba Bay.
Bali Horse Riding experience you will never forget to ride
the horse back with the best selection of healthy horses and tame for exploring the beautiful coastline of Saba.
Stables set on Saba Beach, stretches over 10 miles of black sand beach with panoramic sea views and sea breezes.
This is the ideal place to try horse riding adventures with professional guides to accompany your trip.
4. Jatiluwih Rice Terrace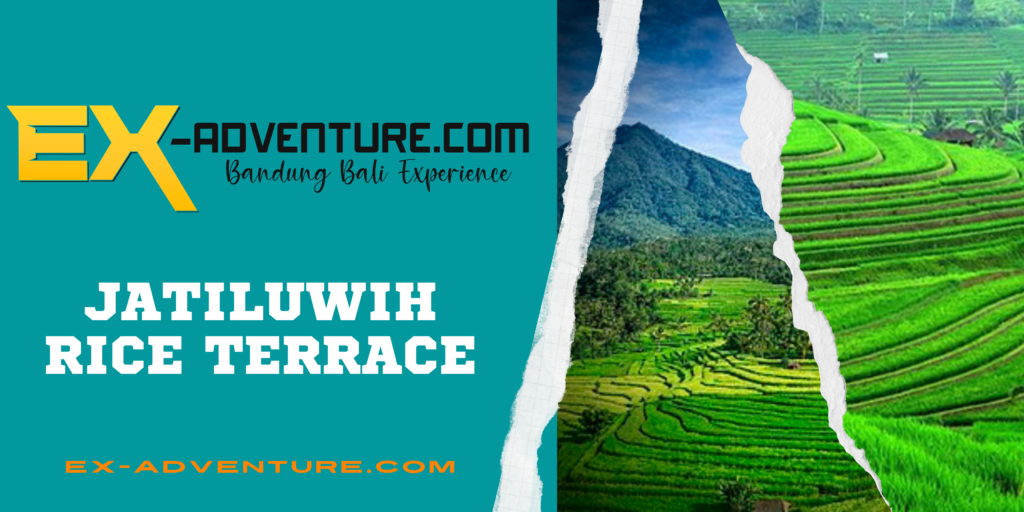 Jatiluwih as Tourism Village is located 700 meters above sca level is one of the most beautiful objects in Tabanan,
with extensive and panoramic views of the spacious and stunning rice fields.
Next to the north, stretching the heavily wooded mountains with cool air and clean.
Jatiluwih tourism object visited by many domestia and foreign tourists who want to enjoy the cool weather and the beauty and expanse of rice terraces.
Every 210 days on Wednesdays kliwon Ugu is day ceremony held Petoyan which also dances that are sacred Pendet Guardian.
5. BUTTERFLY PARK
Bali Butterfly Park has an arca of 1 hectare arca with netting (nets closed room) area of 3,700 m2.
Netting is used to remove areas of butterflies minimum number of 3,500 per month.
Butterflies were released in the park is made up of all kinds of butterflies that exist in Indonesia.
One of the butterflies of the most famous in the world that we can find in the Butterfly Park is the type of wing Bird of Heaven (Omithoptera Paradisea Priamus).
In this park, visitors can also buy various handicrafts
made of a variety of insects such as butterfly framing (frame contents butterfly), framing bcetle (bectle contents frame), key chains made from insects, bookmarks, paper weight (paperweight) are made of translucent fiber containing butterflies, paintings of butterfly wings, and others.
Bali Butterfly Park is the only park in Indonesia that breed once menangkar butterfly for the purposes of scientific knowledge or a study of education in the future.
The park is also one of the interesting attractions in Bali and visited by many local and foreign tourists.

5.Ulun Danu Beratan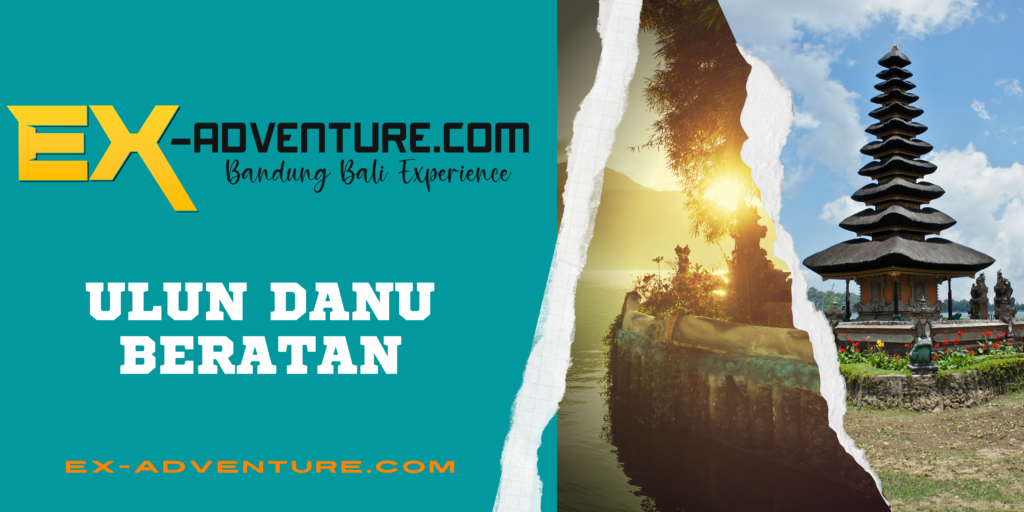 Ulun Danu Beratan is located in the village of Candi Kuning, Baturiti subdistrict, Tabanan regency,
located about 80 km north of Denpasar to Singaraja direction or can be reached in about two hours.
This temple is located on the lakeside of Beratan with a height of about 1,300 meters above sea level.
This temple is located in the tourist area of Bedugul cool and cold
because it is located in the mountains of Beratan with peaks that Mangu peaks, pucak Canning, Bayonet pucak.
In the southern part of the mountain there Terate Bang, and south there are mountains and mountains Batukaru Tread.
Ulun Danu Beratan temple classified as Dhang Kahyangan and the temple complex for the cult of Sang Hyang Widhi in its manifestation as the god of Tri Murti,
namely Brahma, Vishnu and Shiva.
But more prominent cult of God Siwa along with Goddess Uma magic as a god of fertility and magic along with Vishnu or Sri Dewi Danu is considered a goddess who controlled agriculture.
Based on the character, Ulun Danu temple Beratan including functional as cult devoted to the Subak in the district of Tabanan and Badung regency.
Status Ulun Danu Beratan is a former royal temple of Mengwi be acknowledged by the king.
Beratan Lake is used as a place for the establishment of this temple Beratan Lake is seen to have the values of purity and is believed to bring fertility.
History
History of Ulun Danu Beratan mentioned in the chronicle of Mengwi which mentions this temple Parhyangan Pinggiring Danu Beratan.
The word "ulun" meaningful "ulu" or head can be interpreted as a god or goddess.
In a building in this temple are relics of megalithic era (about 500 BC) in the form of a sarcophagus and a stone board.
With megalithic heritage data can be interpreted that the Ulun Danu Beratan has been used as places of ritual since the megalithic era.
In the chronicle of Mengwi not specified the exact establishment of the temple,
just xplain Ulun Danu Beratan established after Taman Ayun Temple in the village of Mengwi.
According to Chandra Sangkala, Taman Ayun temple was founded in 1634 AD (1556 Saka).
Thus it can be said that the Ulun Danu Beratan established by the King of Mengwi named I Gusti Agung Putu.
Since establishing this temple, the king of Mengwi became famous and he was given the nickname the name of I Gusti Agung Sakti.

6. BEDUGUL BOTANICAL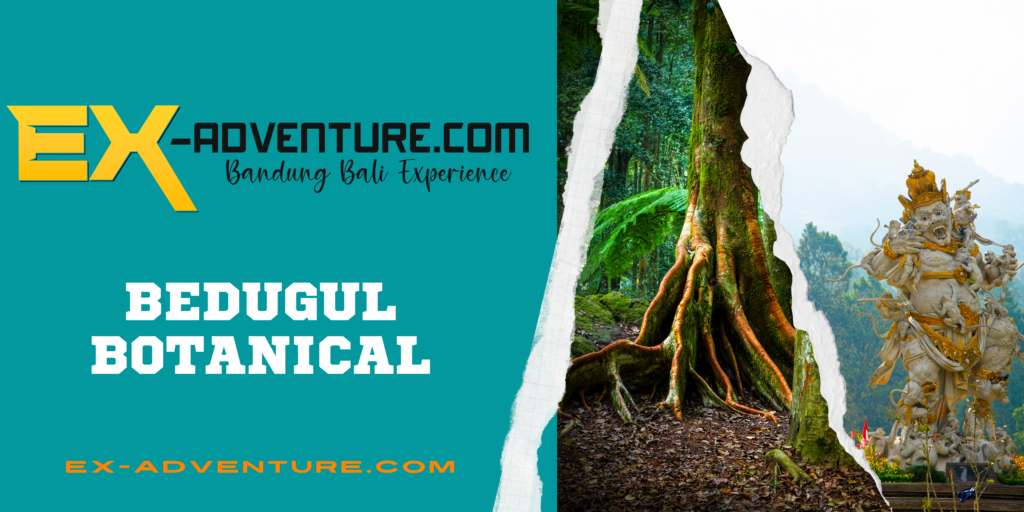 Bedugul is located in District Baturiti, Tabanan Bali.
The distance is about 62.6 miles or approximately 1 hour 14 minutes from Ngurah Rai International Airport and 40 km from the city of Singaraja by land.
Tourist attractions in Bali offers, the natural scenic beauty of the mountains and the lake arca.
Located at an altitude of 1,240 meters above sca level, with an average temperature of 18 Celsius at night and 24 Celsius during the day.
High place make these places always cold and foggy air.
botanical collections
Eka Karya Botanic Garden has several collections of plants are grouped by kinship.
In addition to the collection, types of crops are also pursued rescarch and development.
Some of the existing collection of which include orchids, cacti, nail / fern, bamboo, Moss Collection, Begonia, Plant Ceremony, Medicinal Plants, Bamboo, Plant Airdan palm.
There are some interesting spots in the Botanical Gardens
as: Temple moment, Ramayana boulevard, Kumbakarna fight statue, R OSes garden, lake objections view, usada café, traditional balinesse house.
In Bedugul Botanical Garden, there is a very popular activity adventure tourists, especially children.
The name is Bali Treetop activities.
7. ALAS KEDATON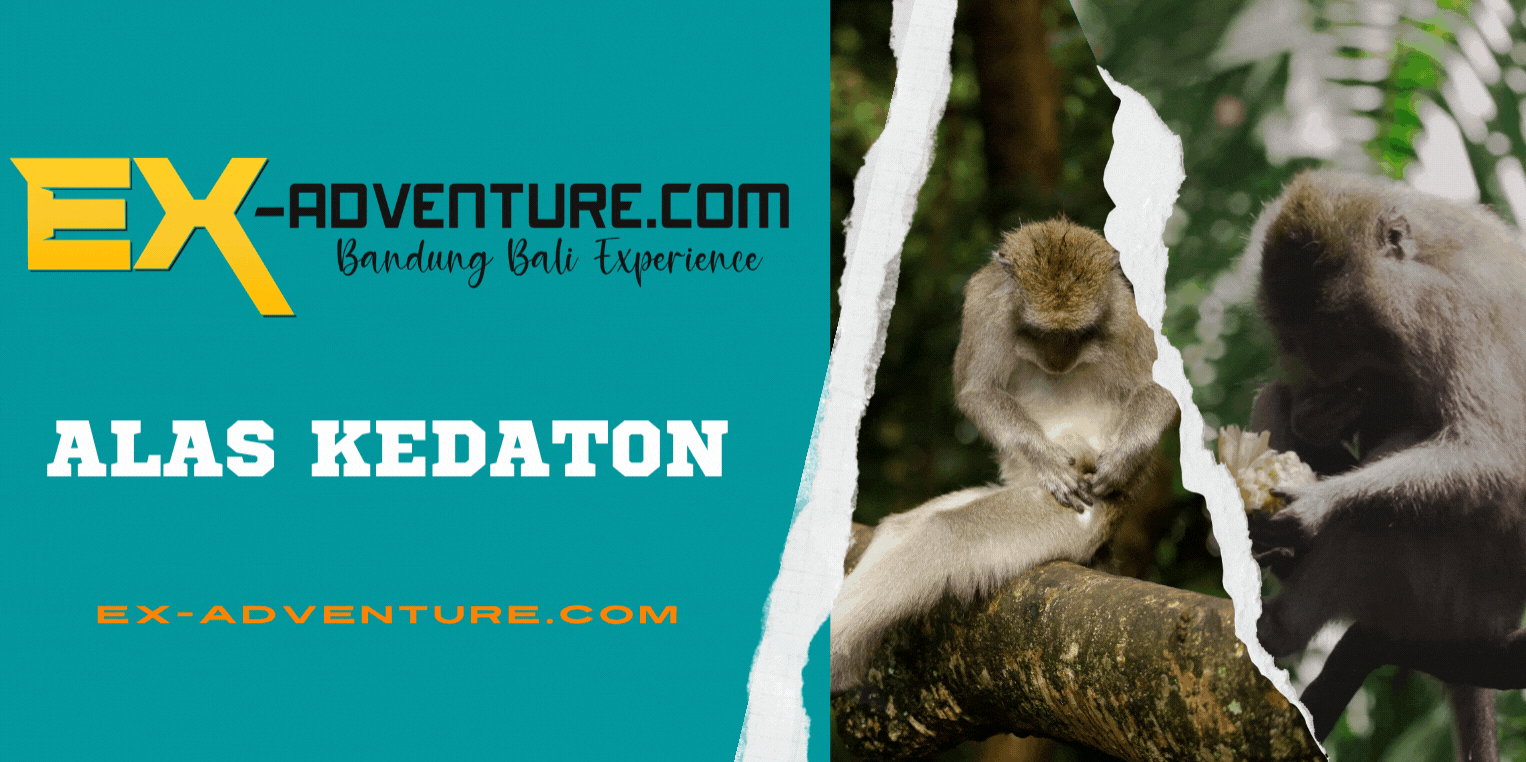 Alas Kedaton tourism object one of the places of interest in Bali with the life of monkeys in the forest, located in the village of Marga Subdistrict Steady, Tabanan city,
4 km from Tabanan city, then this place is famous now called Natural Park Kedaton Alas (Alas Kedaton Monkey Forest),
has the charm and the dense forest inhabited by monkeys, up to hundreds, an estimated 400 monkey population,
there is also a large collection of bats / bat hanging on the tree of life to sleep while waiting for nightfall,
usually they are in the big tree behind the forest Here you are.
Best Activity in Tabanan Bali
Bali Cycling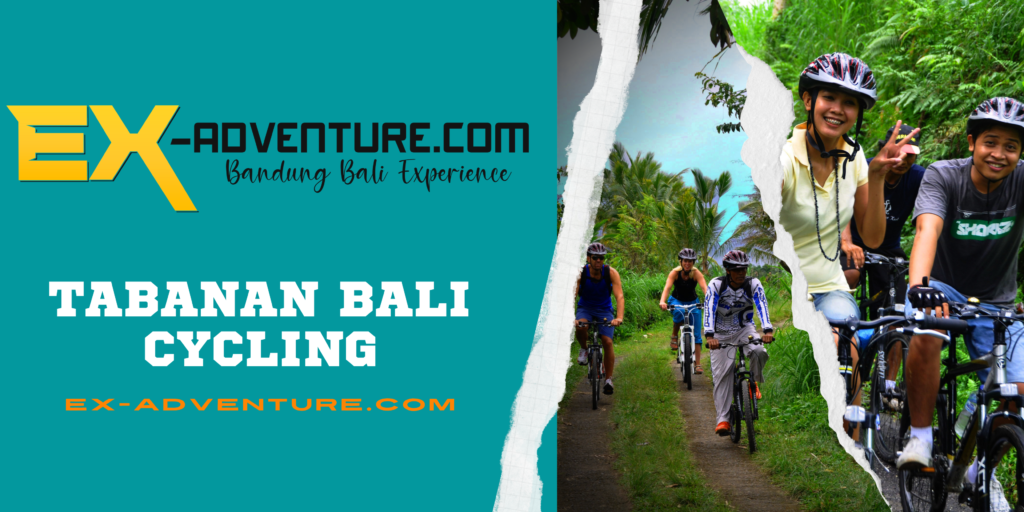 Cycling or Cycling is one of the fun sports activities.
Besides aiming to maintain a healthy body, cycling can also improve our interactions with the environment.
In Bali, this activity has been identified as of adventure tourism nicely packaged into an exciting optional activities.
Powered by fixtures equipment of international standard,
with a high level of security as well as services of experienced cycling guides, activities cycling / biking can be used as one of the alternative travel options to fill the holiday event in Bali.
The series tour will begin with a morning breakfast together in Penelokan, Kintamani with beautiful scenic backdrop of Mount Batur and its crater lake.
After that you will be taken to the heart of Balinese countryside by mountain bike,
down the hill
down the hill through the small streets and secret where no heavy traffic,
typical Balinese experience life as yet untouched by tourism activities, enjoy the natural beauty of the hinterland of Bali in Ubud.
Tip: wear appropriate clothing for cycling.
Do not forget to bring a hat and sunscreen (highly recommended for all outdoor activities in Bali).
No need to bring a bottle of drinking water, because your guide will supply enough drinking water for you.
Bali Trekking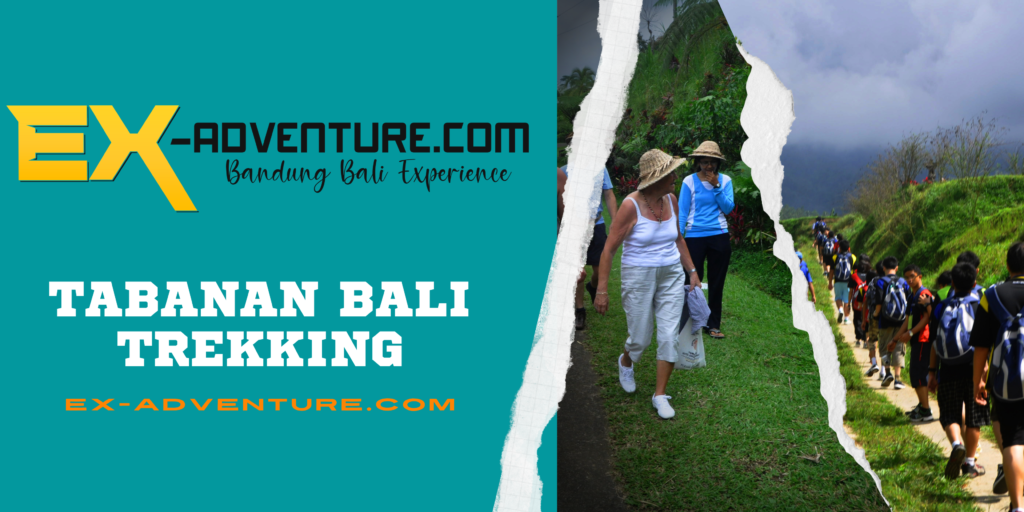 Exploring the mountains and see the sunrise, through the woods,
along the countryside and discover new things, is a beautifully crafted adventure that we serve through the package trekking in Bali.
The beauty of the natural charm of Bali taste will never run out to enjoy.
Trekking or hiking is one of the inexpensive activities that can be done to mengekplorsi enchanting beauty of the landscape and culture of Bali for a holiday on the island of Bali.
This adventurous activities guided by a guide or guides are experienced and have the ability to explain the cultural life of the community as well as the nature island of Bali is good and right.
Recommended Destination :
Batukaru Temple
This temple is situated at the foot of Mount Batukaru,
location of the temple within 3 kilometers from the village of Wongaya Gede and about 22 kilometers from the city of Tabanan
or 42 kilometers northwest of Denpasar, can be reached easily by all Hindus.
Moreover, the means of transport such as road to the temple with a height of 700 meters above sea level is quite good.
Pura Luhur Batukaru is one of the temples
with its status as a place of worship throughout the Hindus or better known as the universal heaven.
This temple is also a part of Sad Kahyangan temple in Bali
with a function as place of worship of Sang Hyang Widhi Wasa in its manifestation as a god Mahadeva.
Aside from being place of worship of Hyang Mahadeva,
in some ejection also mentioned Pura Luhur Batukaru as stana Hyang Tumuwuh,
namely Lord of the air, water and vegetation (Tri Chandra) that exist on this earth.