23 Tempat Outbound di Bali, Event Organizer Outbound Terbaik di Pulau Bali
Selamat datang di website Ex Adventure Indonesia.
Kami merupakan Event Organizer Outbound berpengalaman sejak 2014.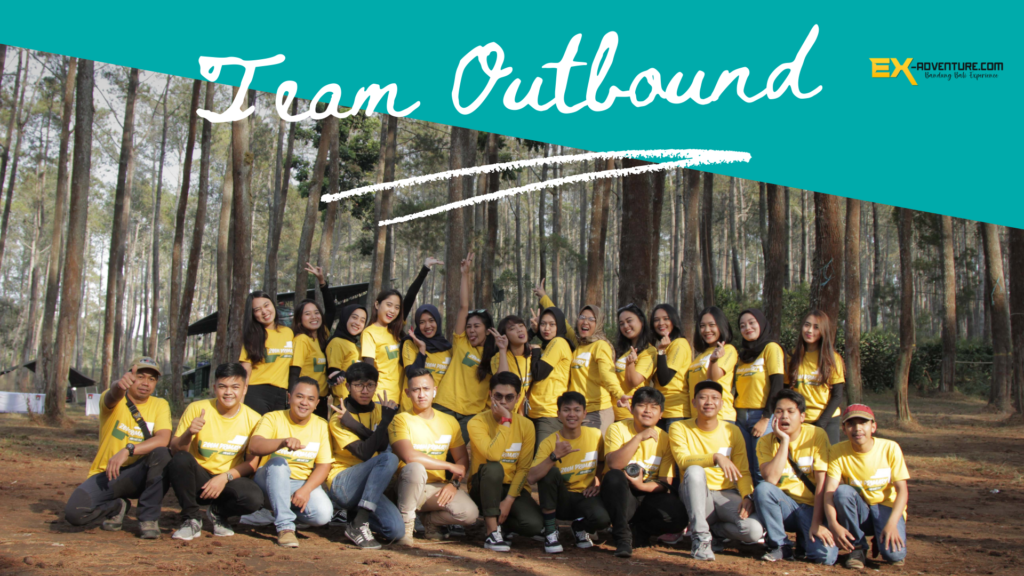 Kami mampu menciptakan event outbound, outdoor activity, event adventure, serta kegiatan lain sesuai dengan kebutuhan anda.
Mulai dari Bandung, Lembang, Ciwidey, Pangalengan, Bogor, Jakarta, Kalimantan Hingga Pulau Dewata Bali.
Untuk itulah bagi anda yang saat ini sedang mencari penyedia Paket Outbound Bali.
Ex Adventure Indonesia adalah Event Organizer Outbound untuk anda pilih.
Anda bisa mendapatkan Harga Paket Outbound di Bali dengan pilihan paket paket yang menarik.
Ada terdapat banyak lokasi outbound yang tersebar di pulau Bali.
Selain Outbound di Pulau Bali juga terdapat banyak lokasi yang dapat dijadikan sebagai Tempat Family Gathering di Bali.
Tempat Outbound di Tabanan Tegeh Baturiti, Bali
Bali memiliki banyak Hotel yang bisa menyediakan fasilitas outbound
Selain Tempat Outbound, Bali juga merupakan tempat paling recommended untuk anda yang ingin melaksanakan kegiatan Family Gathering di Bali.
Melaksanakan kegiatan tahunan bersama rekan kerja ataupun keluarga besar adalah hal yang menyenangkan.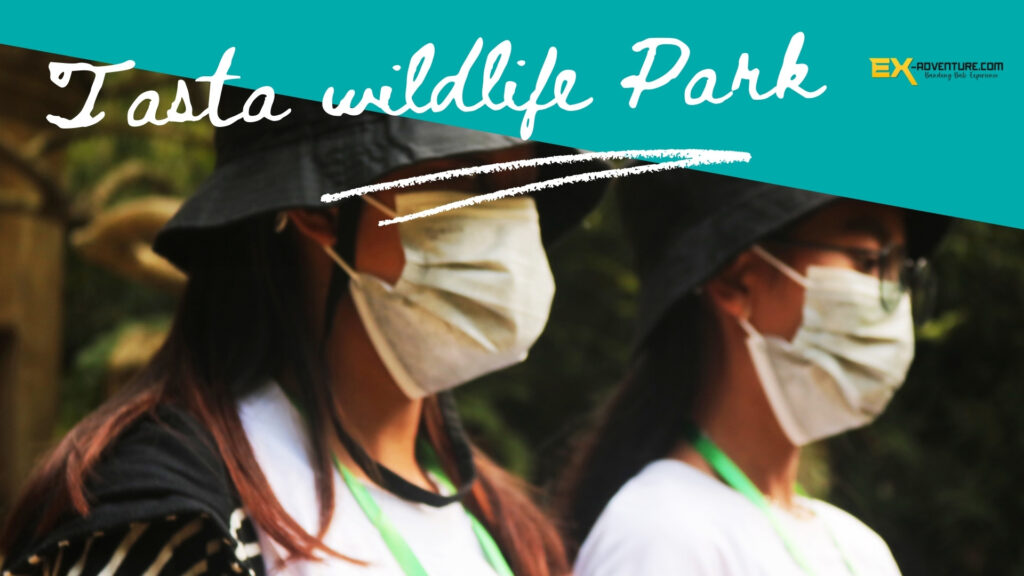 Untuk itulah Outbound and Family Gathering sudah biasa dijadwalkan minimal satu tahun sekali.
Sebagai mahluk sosial, manusia tidak akan pernah bisa dipisahkan dari bertemu dan bersilaturahmi.
Dan bagi anda yang hendak melaksanakan kegiatan outbound ataupun Family Gathering,
Berikut adalah info rekomendasi tempat outbound dan Family Gathering Bali :
Tasta wildlife Park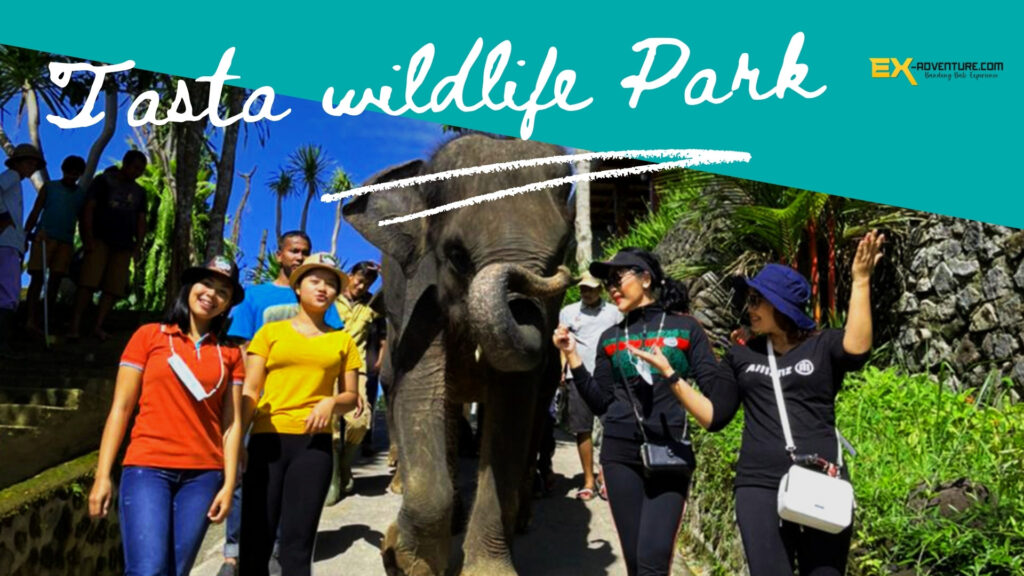 Tahun 2021 telah resmi dibuka sebuah tempat wisata berkonsep outbound,
Outbound dan Wisata Kebun Binatang di Bali
Kebun Binatang dan dilengkapi dengan restaurant mewah dan nyaman.
Berlokasi di Tegeh, Baturiti Tabanan Bali.
Akses menuju lokasi yang mudah menjadikan lokasi ini sangat recommended untuk anda.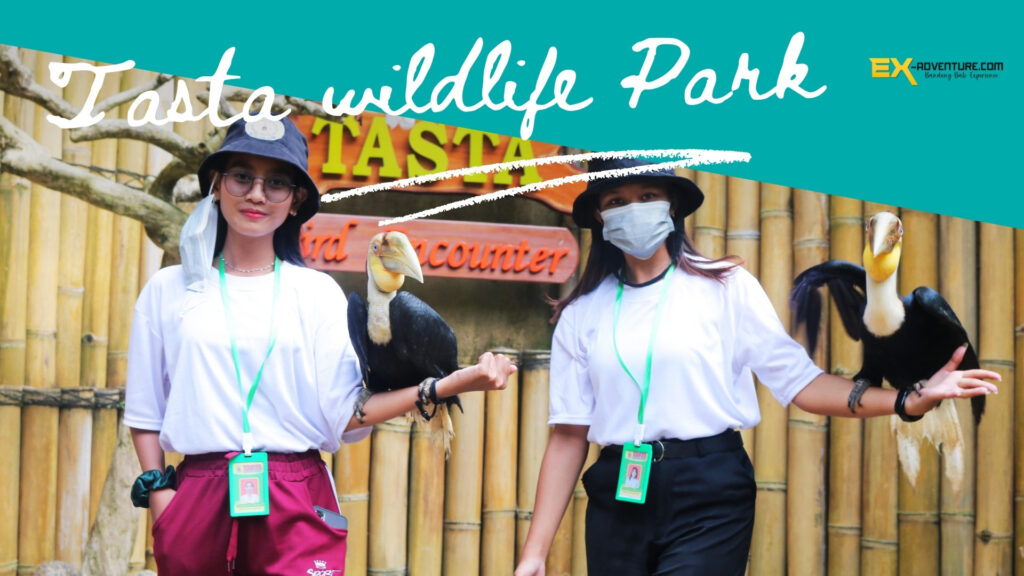 Tak perlu ragu untuk melaksanakan kegiatan disini.
Ditambah Ex Adventure pun selalu siap sedia untuk melaksanakan kegiatan outbound di Tasta Zoo Bali.
Berbagai kegiatan dan program outbound sudah kami rancang untuk kebutuhan anda.
Berikut adalah beberapa program kegiatan outbound yang bisa kami laksanakan: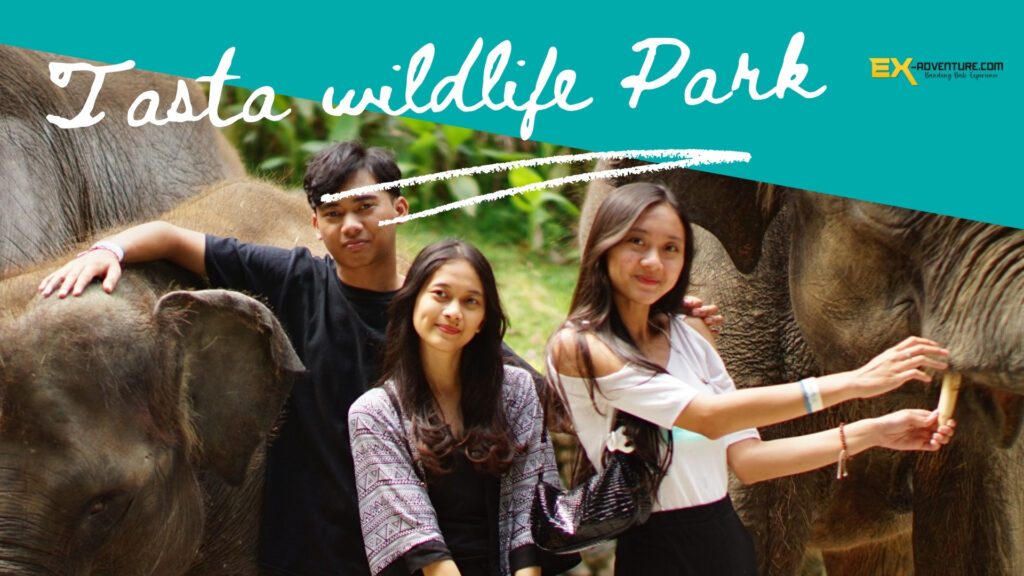 Program Outbound Tasta Zoo Tabanan Tegeh Baturiti Bali Indonesia
Fun Outbound Education Kids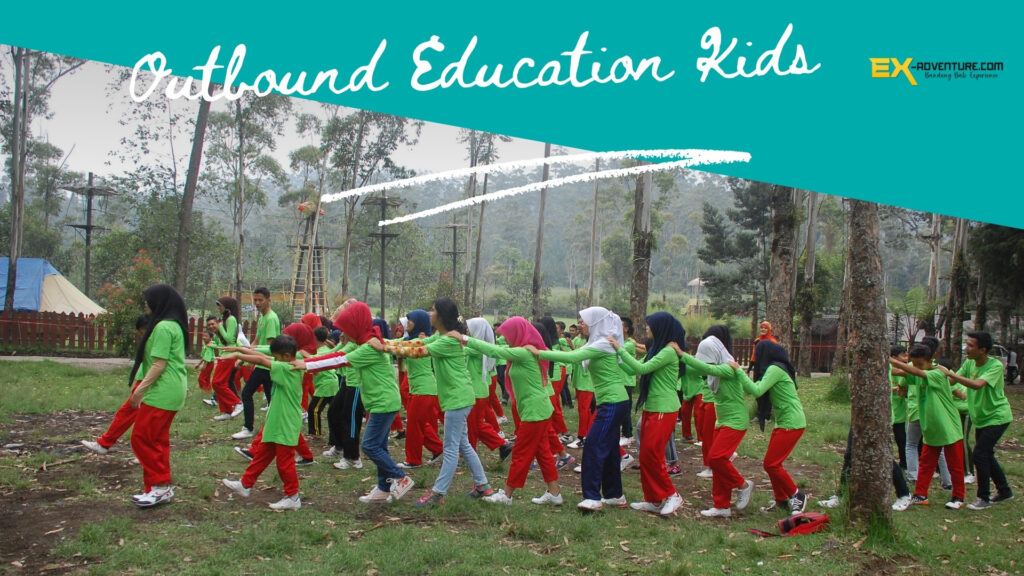 Usia anak-anak merupakan usia bermain, dimana anak akan mempelajari berbagai hal dengan cara fun.
Anak memiliki caranya tersendiri untuk mempelajari sesuatu.
Untuk itulah dibutuhkan penanganan khusus saat melaksanakan program outbound dengan peserta anak-anak.
Dalam kegiatan outbound education for kids, anak akan kami ajak bermain fun games, serta games edukasi lainnya sesuai dengan kebutuhan anak.
Serta beberapa permainan yang sangat fun and happy untuk anak-anak.
Namun terdapat pembelajaran karakter yang mendalam tersirat didalam kegiatan games tersebut.
Untuk itulah kegiatan ini sangat direkomendasikan bagi peserta anak-anak.
Selain games education, juga terdapat games team building for kids.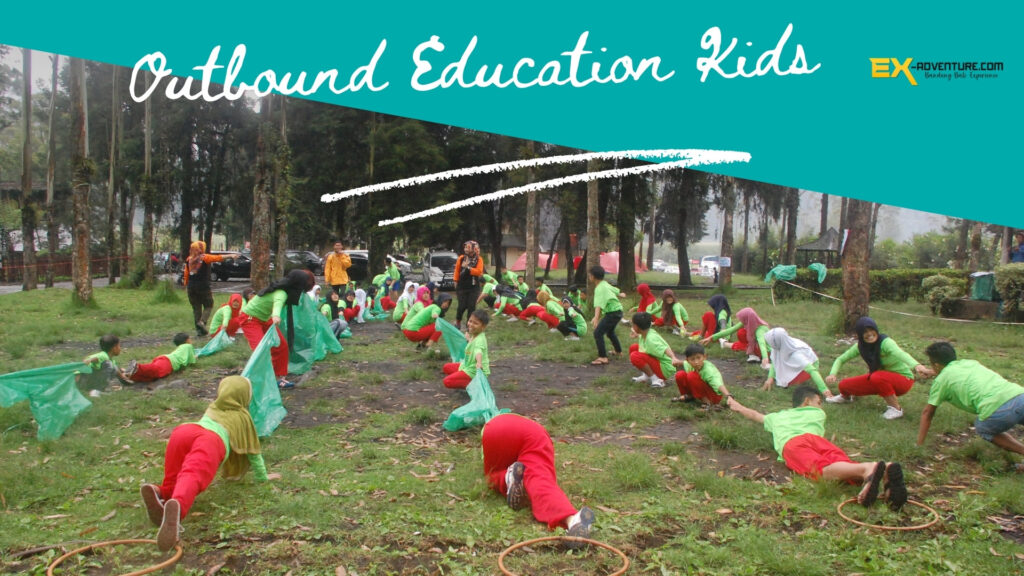 Dimana sang anak akan diajak melaksanakan kegiatan games namun muatan gamesnya lebih ringan.
Sehingga mudah dicerna oleh anak-anak.
Karena lokasi kami merupakan kebun Binatang.
Maka games mengenal binatang adalah games yang sudah pasti ada.
Dan juga kegiatan games interaksi hewan, yang mana sang anak akan diajak untuk bermain dan berinteraksi dengan binatang.
Fun Outbound Team Building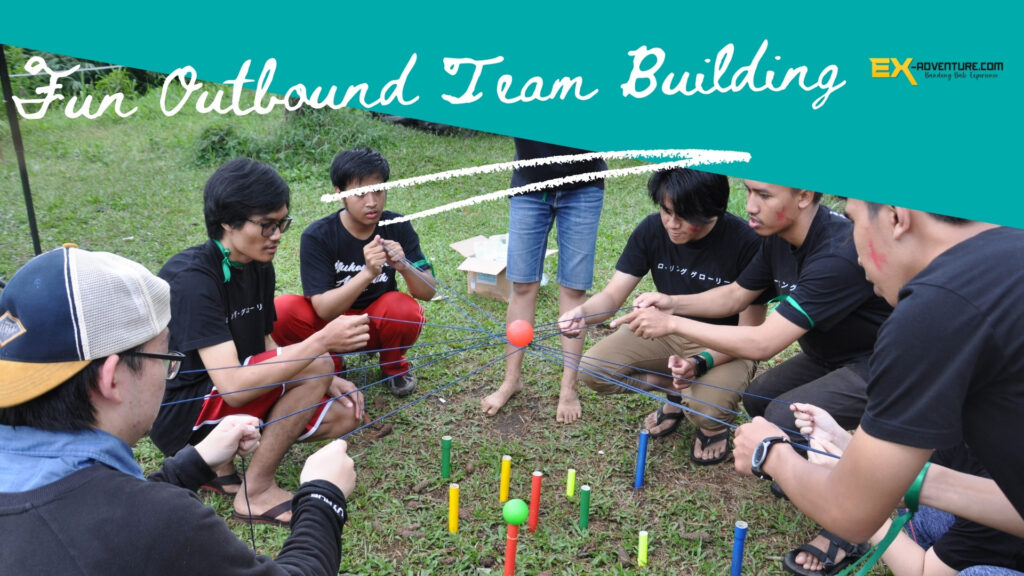 Outbound yang kami kemas dengan nuansa fun, namun tetap memiliki esensi kearah team building.
Kegiatan ini sangat cocok untuk merefresh energi team kerja dilingkungan anda yang mungkin semakin pudar.
Merelaksasi kembali semangat yang mungkin selama ini terasa pudar dengan berbagai dinamika yang dihadapi.
Games dalam kegiatan team building diciptakan untuk merecharge energi team.
Membangun kembali rasa kebersamaan untuk menciptakan goals bersama.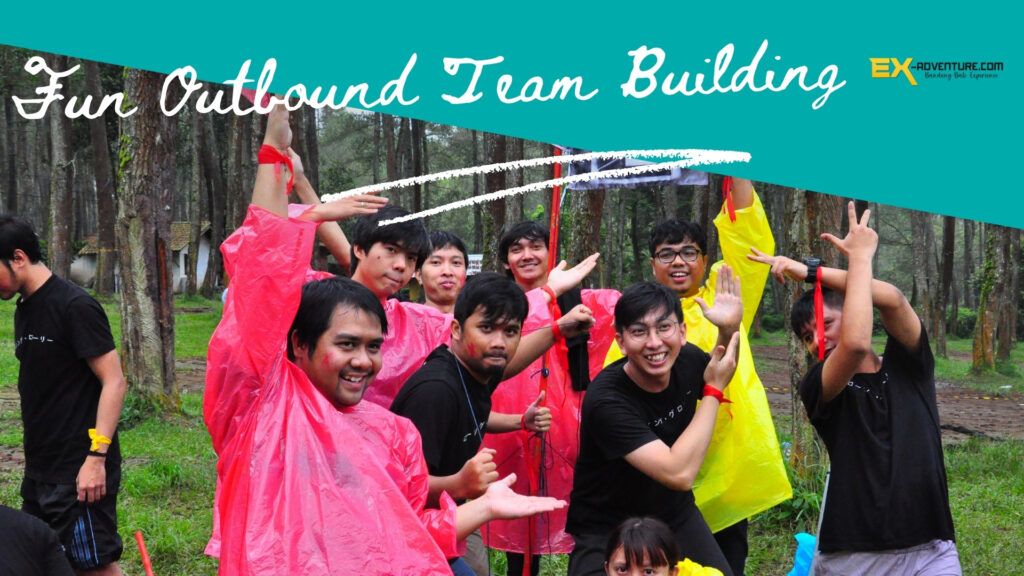 Dengan semangat kerja team yang maksimal, mampu membawa suasana kerja menjadi lebih terarah.
Dengan harapan berbagai rencana penacapaian dimasa mendatang dapat diraih dengan kerjasama internal team yang baik.
Dalam pelaksanaan dilapangan, banyak sekali jenis games dan kegiatan teambuilding,
Dimana setiap games yang disuguhkan pada peserta, sudah disiapkan oleh team EO (Event Organizer Outbound).
Outbound Training for Corporate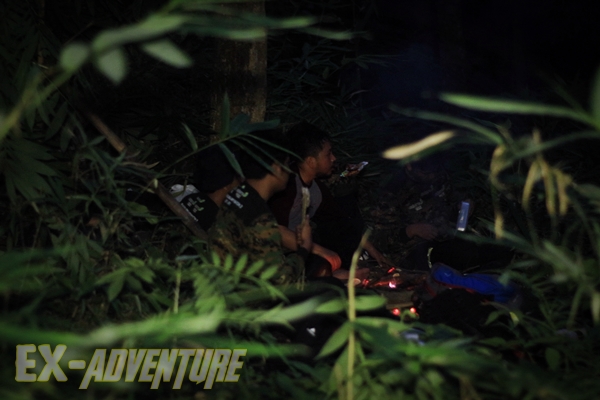 Keseharian, dalam menjalankan rutinitas kerja mampu mengikis sedikit demi sedikit rasa semangat.
Motivasi dalam menjalankan tugaspun semakin menurun.
Dan belum lagi jika situasi diinternal sedang ada peningkatan SDM baru.
Saat orang-orang baru diangkat dalam satu management, disitulah mulai terjadi konflik.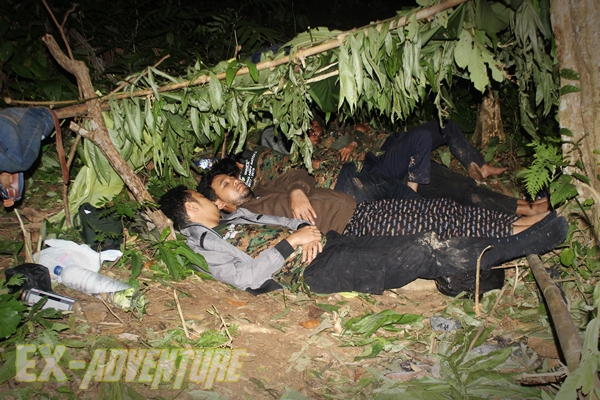 Dimana seseorang cenderung ego dengan latar belakangnya masing-masing.
Disitulah kita harus mampu membentuk kemistri team.
Agar seluruh team focus pada goals dan tujuan bersama.
Dengan dilaksanakannya kegiatan Outbound Training Corporate, saat itulah karakter individu team akan diasah menjadi lebih baik.
Capacity building corporate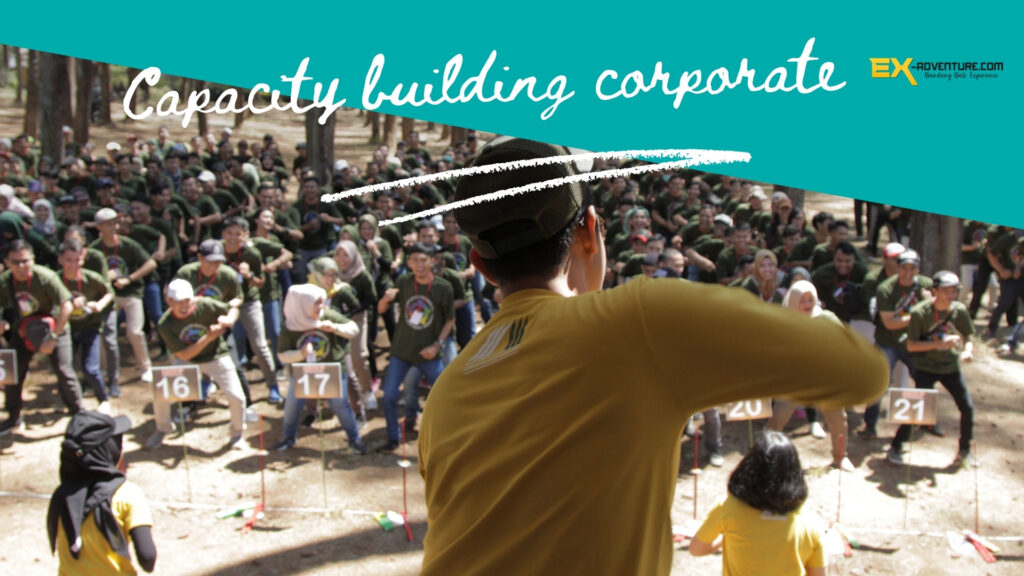 Meningkatkan skill, menambah wawasan serta membangun kembali semangat dalam internal kerja.
Itulah tujuan diadakannya kegiatan Capacity Building.
Kegiatam Capacity Building akan di dibentuk dengan dinamika games yang fun.
Sehingga tamu merasa puas dan bahagia setelah kegiatan ini berlangsung.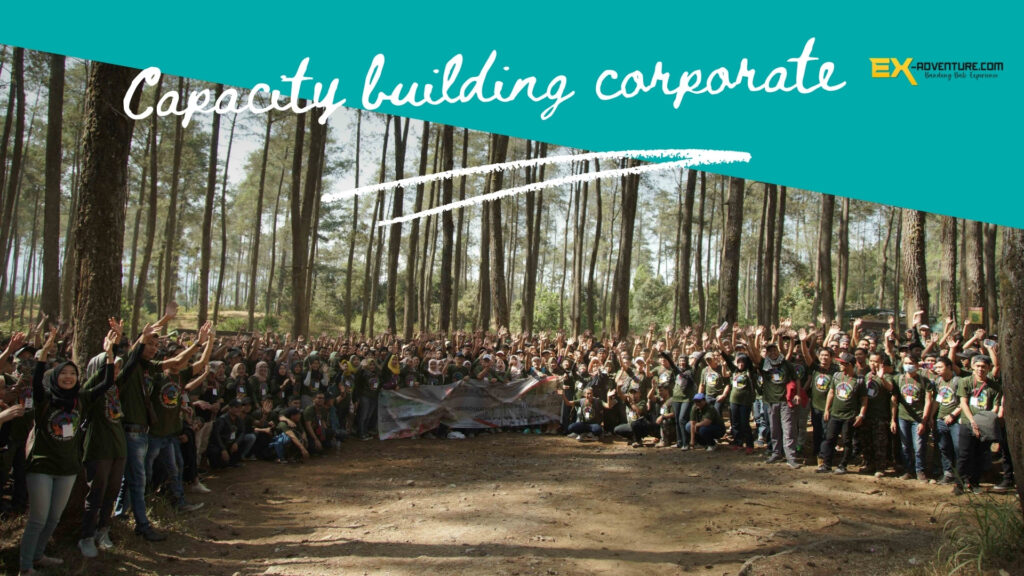 Ada begitu banyak makna mendalam serta cerita selesai kegiatan ini berlangsung.
Capacity Building dapat diDipadukan dengan berbagai kegiatan lainnya seperti tour, adventure dan fun activity lainnya.
Employe Gathering Corporate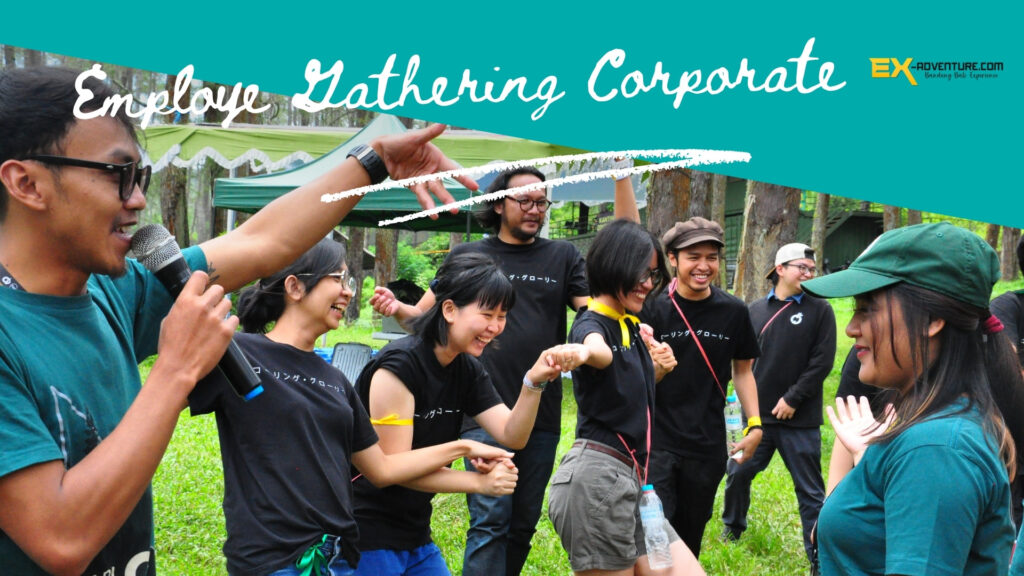 Sebuah perusahaan rasanya perlu mengadakan kegiatan gathering minimal dalam satu tahun satu kali.
Menyatukan kembali semangat bekerja dalam internal team.
Dengan begitu diharapkan visi dan misi global perusahaan dapat tercapai.
Disinilah kegiatan employe gathering diharapkan mampu memecah segala bentuk ketidak harmonisan dalam internal team.
Bagi anda yang hendak melaksanakan kegiatan Employe Gathering di Bali jangan lupa hubungi Ex Adventure Indonesia.
Family Gathering Perusahaan dan Instansi
Ada kalanya kita membutuhkan waktu kebersamaan dengan team di internal.
Namun, saat itu juga kita menginginkan waktu kebersamaan dengan keluarga tercinta.
Itulah, mengapa program Family Gathering dibutuhkan dalam instansi dan perusahaan.
Program ini memadukan kebutuhan akan keduanya.
Dimana dalam kegiatan ini peserta akan mendapatkan kuality time bersama keluarga,
dan juga ditambah tercapainya program kerja yang hendak dicapai.
Untuk itulah program Family Gathering kami ciptakan khusus sesuai dengan value perusahaan.
Outbound di The Sila's Tabanan Bali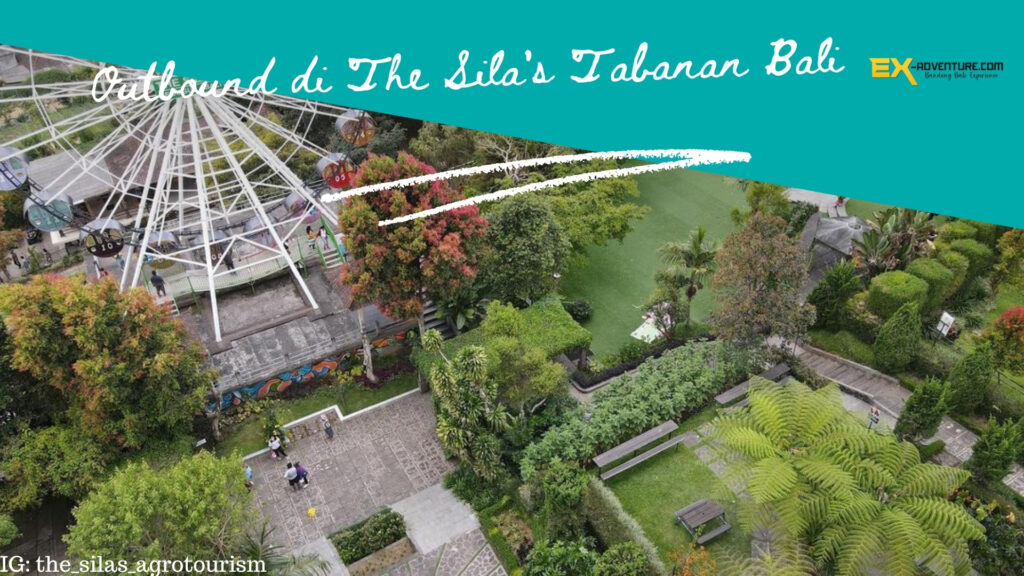 The Sila's Agrotourism adalah penyedia lokasi rekreasi dan pendidikan.
Dan tenaga lapangan baik fasilitator maupun outdoor equipment / tehnical support.
Bagi kebutuhan pelatihan dan kegiatan luar ruang ( outbound / adventure trip /outing program ) di Bedugul – Bali.
Apa pun kegiatan anda di luar ruang ( field, jungle, wild life, gunung – hutan ).
Fun & highlight gathering atau training program dapat kami support melalui tempat dan tenaga terlatih kami.
Itulah sekilas mengenai The SIla's Bedugul Bali.
Harga Paket Outbound di The Sila's bisa dibilang relatif terjangkau dengan didukung fasilitas lengkap.
Lokasi yang memadai dan cocok untuk anda yang mencari Outbound Murah di Bali.
Untuk itulah The Sila's menjadi salahsatu Referensi Outbound di Bali
Outbound di The Blooms Tabanan Bali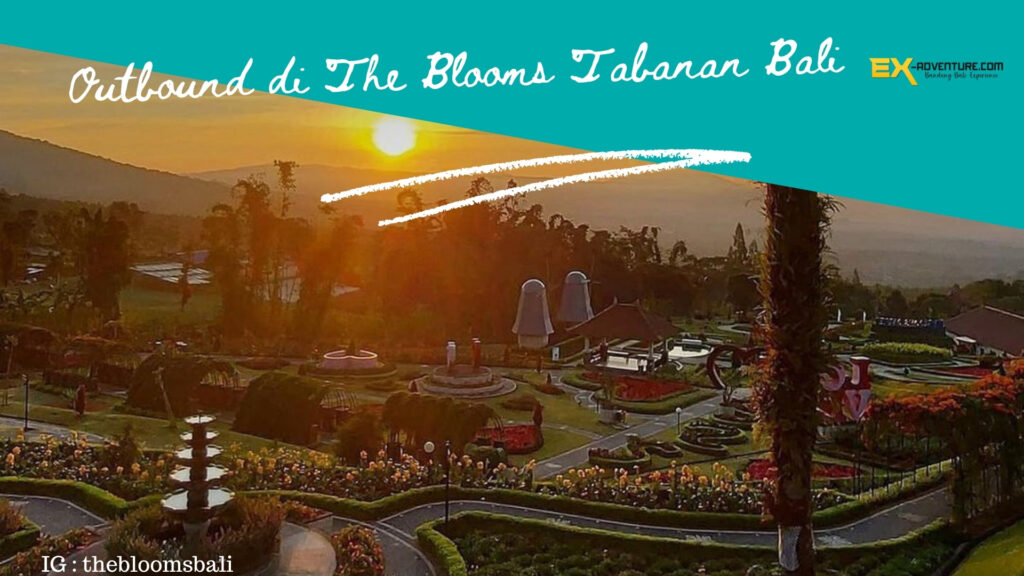 The Blooms Garden terletak di Banjar Batusesa, desa Candikuning, Kecamatan Baturiti, Kabupaten Tabanan, Bali.
Suasana khas pegunungan serta alam yang sangat asri merupakan daya tarik wisatawan untuk datang kesini.
The Blooms Garden by Ulun Danu Beratan Bedugul.
Tempat wisata The Blooms Garden merupakan lokasi yang sangat cocok untuk anda melepaskan segala penat dan lelahnya perkotaan.
Ketenangan dan kenyamanan dengan balutan alam yang masih terjaga membuat siapapun betah berlama-lama dilokasi ini.
Konsep taman bunga yang cantik ini sangat ramah untuk siapapun yang datang Kemari.
Serta bisa dijadikan tempat wisata edukasi untuk anak-anak yang menginginkan suasana alam.
Ajarkan anak-anak kita untuk mencintai alam dengan mengajak mereka berwisata di The Blooms Garden.
Glamping (Glamor Camping) Bedugul Bali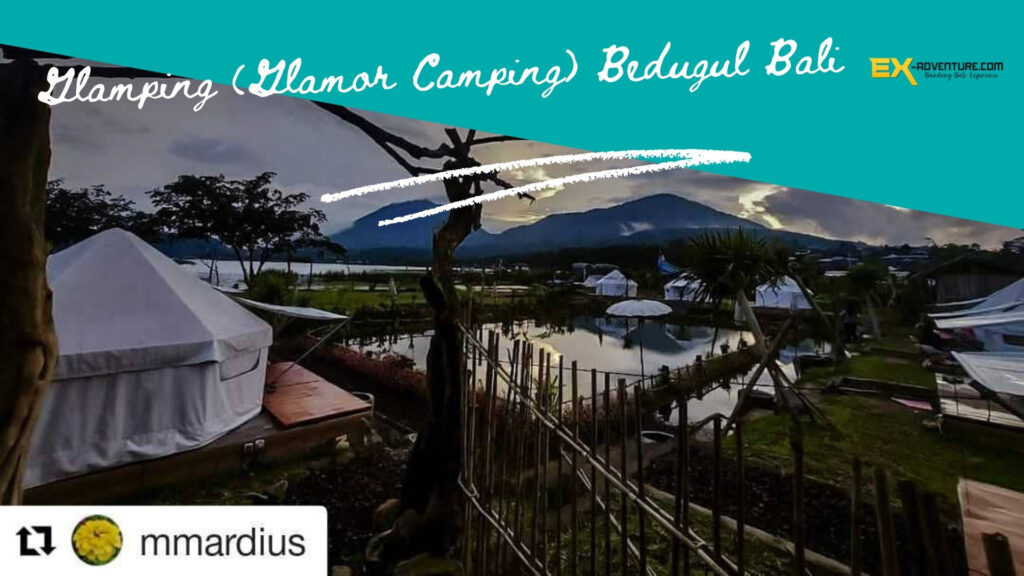 Glamour camping bedugul adalah satu satu nya tempat camping yg menyajikan kesan camping/ kemah mewah di pinggir danau.
Danau indah yang di kelilingi dengan pemandangan bukit yang sangat mempesona.
Selain itu kami juga menyediakan campground atau tempat Camping regular untuk tamu yang ingin membawa alat atau tenda campingnya sendiri.
Kami juga menyediakan/ menyewakan tenda camping regular dan semua alat Camping lain nya.
Jadi untuk tamu yang ingin camping biasa maupun camping dengan kesan mewah layak nya di hotel berbintang.
Semua bisa di lakukan disini.
Glamor Camping Bedugul juga menyediakan restaurant untuk tamu yg ingin hanya sekedar menikmati suasana.
Dan pemandangan di GLAMOUR CAMPING BEDUGUL tanpa menginap.
OutBound di Rumah Desa Bali, Traditional Kultur Bali Konsep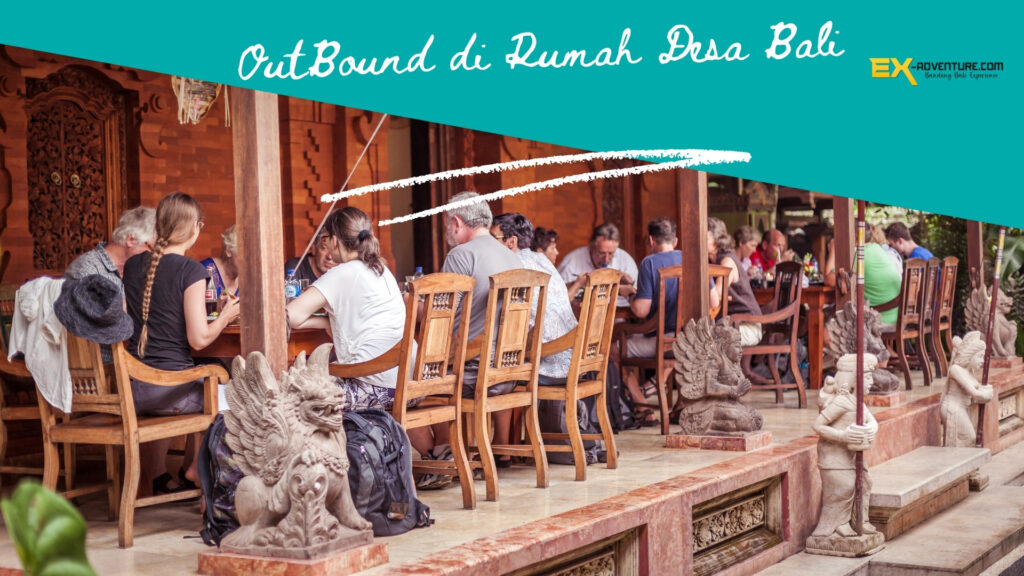 Teruntuk anda yang mencintai budaya nusantara.
Khususnya mengenal lebih dalam mengenai budaya Bali.
Rumah desa merupakan venue dengan konsep paling berkesan.
Terutama dalam hal culture Bali.
Ada berbagai macam program kegiatan yang bisa kita dapatkan dari lokasi ini.
Seperti program mempelajari tarian khas bali, memasak ala rumahan Bali, hingga berbagai olahan minuman.
Seperti kopi, teh, cacao, dan teh beras merah khas Bali.
Alam Tirta Outbound Badung Bali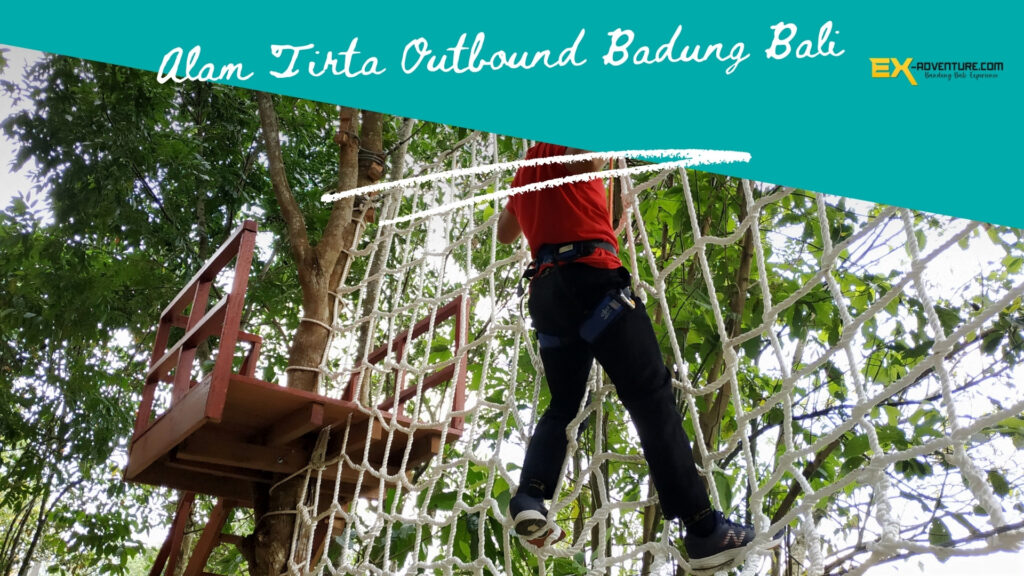 Alam Tirta Outbound, memadukan konsep rekreasi dan adventure.
Yang dapat kita nikmati di satu tempat, tanpa harus menempuh jarak yang jauh.
Untuk mendapatkan sensasi jenis-jenis petualangan berbeda.
Alam Tirta Outbound menyediakan fasilitas pendukung yang akan menjamin kenyamanan serta keamanan anda dalam beraktifitas.
Nusa Peninda Tour Outbound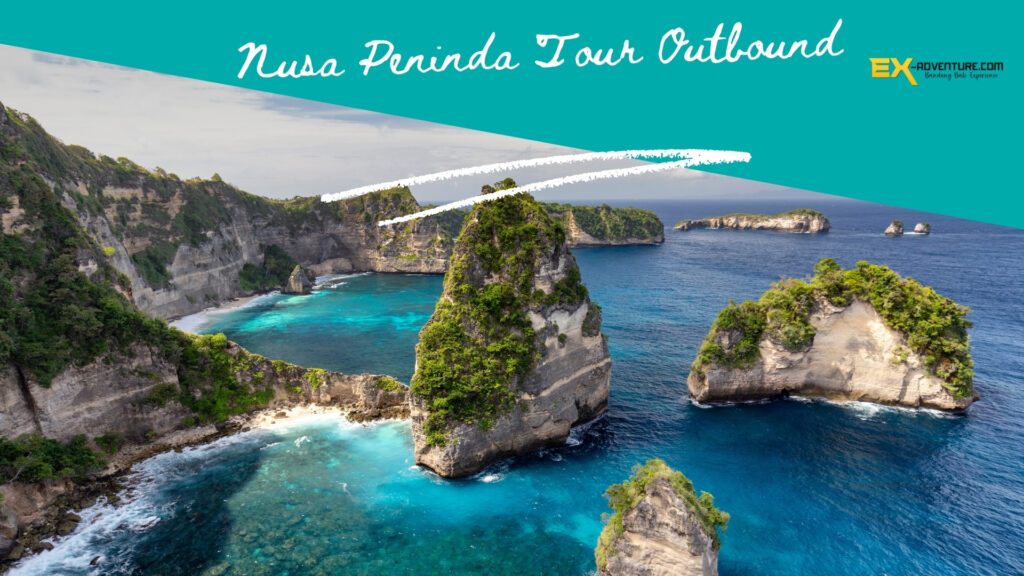 Bali Diving is excting experience to explore the beautiful underwater life where we can see a panorama of coral and colorful fish.
Bali has a lot of options that are very famous dive sites around the world such as Tulamben, Amed, Padang Bay, Menjangan Island, Nusa Penida, Lembongan Island and Nusa Dua.
Everything has been supported by complete diving facilities.
We are pleased to take you there.
Diving in Bali will get unforgettable experience and adventure under the sea is the most interesting and always sought after by people.
Please enjoy the experience under the blue sea water with little waves, coral and colorful fish and underwater to see real life in Bali.
It was fantastic and do not miss it.
As our Bali Diving Center also offers diving courses for customers who want to get certified to dive here.
simply contact us to get your holiday that would have been nice.
Umadhatu Village & outbound Resort Bali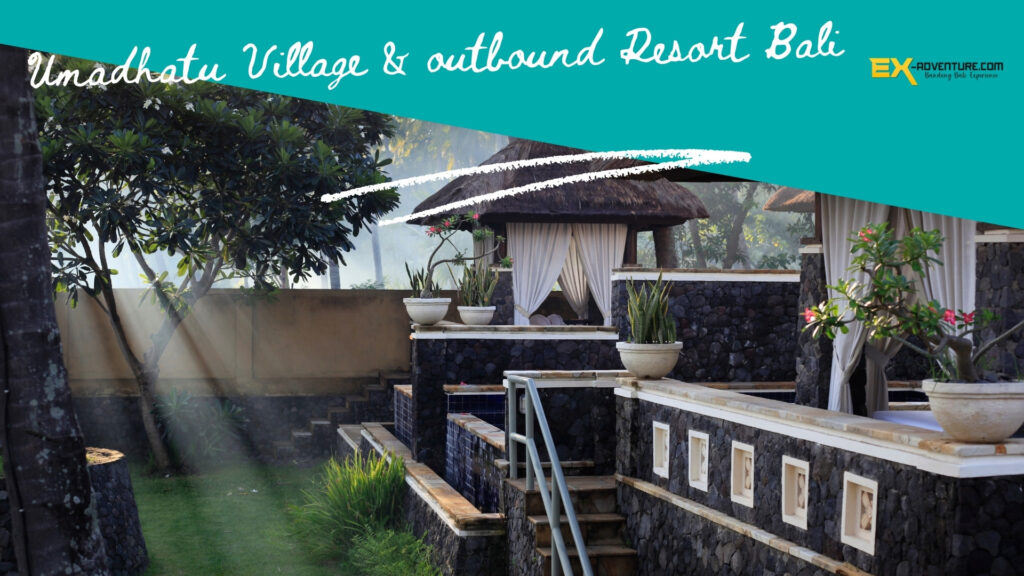 Berada di Selemadeg, Umadhatu Village & Outbound Resort memiliki lokasi di pinggir kota dan dekat stasiun kereta bawah tanah.
Alas Kedaton dan Pura Taman Ayun merupakan landmark terkenal kawasan ini, sementara keindahan alamnya bisa Anda temukan di Pantai Petitenget serta Pantai Balian.
Jangan lupa untuk menjelajahi aktivitas di area ini, termasuk dekat tempat pengamatan paus.
Bali Outbound & Farmstay Baturiti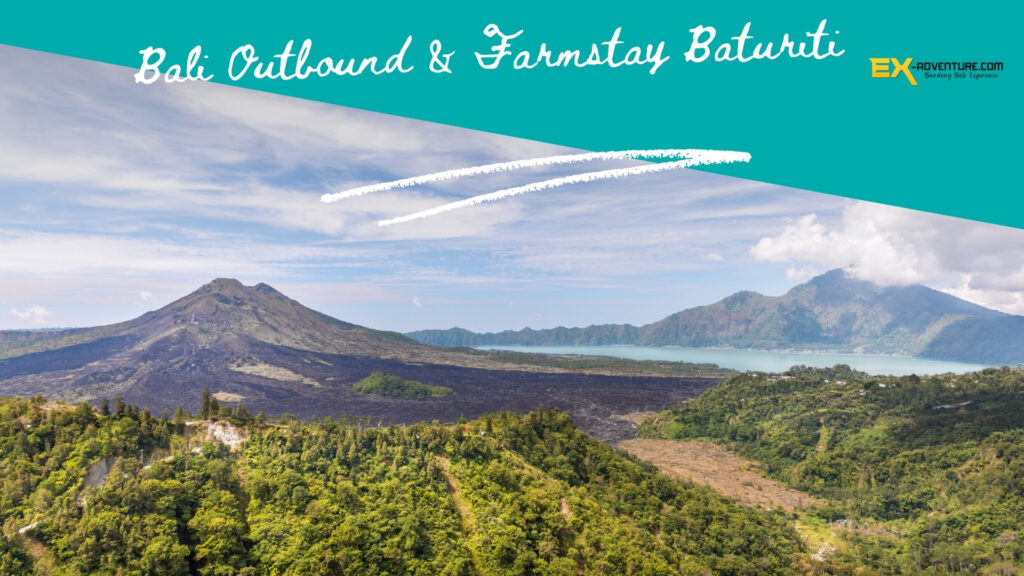 This outbound place or location in Bali which has an area of ​​10 hectares, is located in the Bukit Melinguh area, Baturiti Village, Tabanan, Bali
With beautiful natural nuances, which provides facilities for family, friends and company activities and recreation purposes, with a capacity of up to 1500 person.
The location of Bali Outbound and Farmstay is very close to the outbound location in Bedugul, namely the Bedugul Botanical Gardens.
Several adventure programs can be combined if outbound in Bali or outbound in Bedugul is held at Bali Outbound and Farmstay.
The distance to this outbound location from I Gusti Ngurah Rai Airport is about 1.5 hours.
The cool air and green nature will welcome participants who hold events in places that have facilities and various outdoor activities.
Facilities and Activities at Bali Outbound & Farmstay :
Paintball
Strawberry
Camping
ATV
Cycling
Fun Trail Trip
outing
Outbound
Team Building
flying fox
Trekking
Fishing
horse riding
Tempat Outbound di Ubud Bali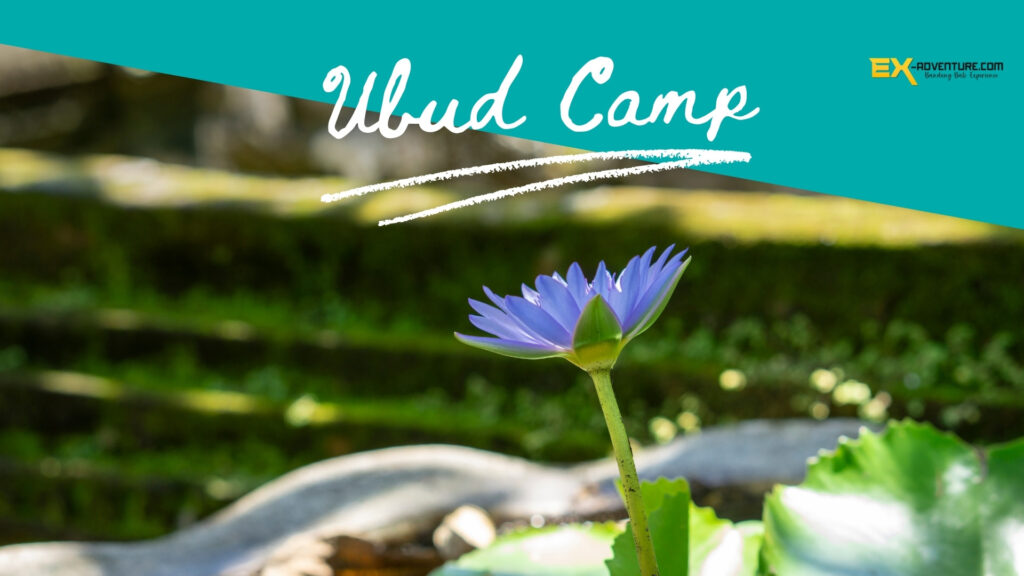 Wisata Outbound di Ubud Bali sangat direkomendasikan untuk anda.
Ubud juga dilengkapi tempat Outbound Camping untuk anda di Ubud Bali.
Outbound Training di Ubud Bali, sangat direkomendasikan untuk anda yang sedang berencana melaksanakan kegiatan Outbound Training.
Bagi anda yang ingin Outbound ke Ubud Bali, anda dapat menghubungi Ex Adventure Indonesia.
Sawah Indah Outbound di Ubud Bali, mejadi rujukan kami untuk anda yang ingin berwisata ke Ubud.
Ada banyak Permainan Outbound di Bali, Dengan Jenis permainan dan Games Outbound yang beragam di Bali.
Mulai dari jenis games bermuatan team building, comunication Building, dan games lainnya disesuaikan dengan kebutuhan anda.
Selain tempat outbound di Kawasan Tabanan dan Ubud Bali,
Kami juga melayani bagi anda yang sedang mencari tempat Gathering di Denpasar Bali.
Kami pun siap memberikan yang terbaik untuk anda.
Tak hanya itu, bagi anda yang hendak datang dalam rombongan besar pun kami siap melayani Transportasi.
Kami siapkan transportasi Bus untuk memudahkan anda datang ke lokasi outbound.
Sewa Bus Pariwisata Bali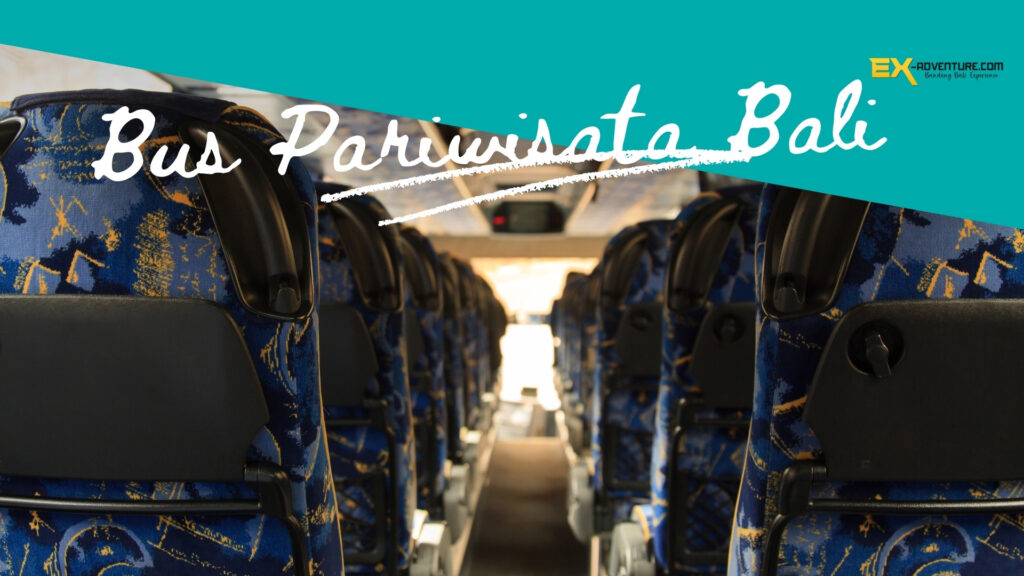 Berwisata ria di pulau dewata tentulah sangat menyenangkan.
Apalagi jika dilaksanakan dengan kerabat ataupun keluarga tercinta.
Namun saat anda membawa rombongan dalam jumlah besar, maka anda perlu menyewa Bus Pariwisata.
Jenis Bus Yang kami sewakan :
Bus 30
Bus 35
Bus.45
Elf long
HyAce
Full Air Conditioning (AC).
DVD player.
Fasilitas karaoke.
LCD screen.
Sound System.
Reclining seat.
Asuransi perjalanan.
Cool box.
GPS.
Toilet.
Tak hanya menyewakan namun kami juga dapat memberikan pelayanan yang prima untuk anda.
Mulai dari tour guide, destinasi wisata, hingga berbagai keperluan perjalanan anda seperti hotel, penginapan samapai spot spot makan di perjalanan.
Sewa Mobil Pariwisata di Bali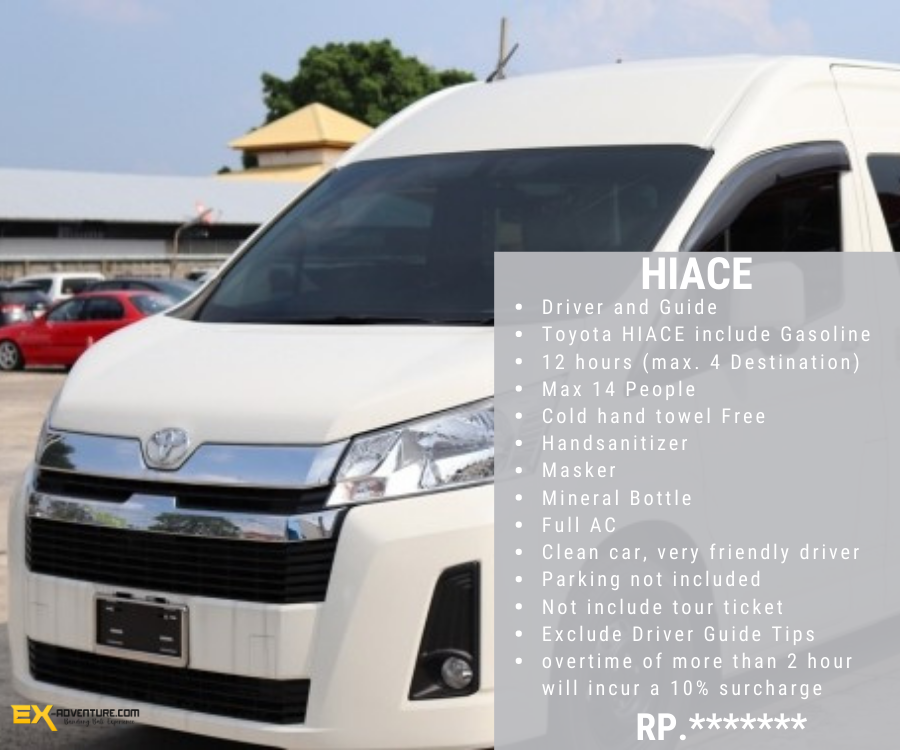 Bagi anda yang datang ke Bali dalam jumlah group kecil, anda dapat menyewa mobil berikut drivernya.
Dengan begitu perjalanan anda akan lebih nyaman.
Driver yang kami miliki pun merupakan driver handal.
Dan berpengalaman mengenai spot spot pariwisata di Pulau Bali.
Untuk itulah kami menyediakan Jasa Sewa Mobil Pariwisata di Bali.
Pelayanan keramahan serta kondisi kendaraan yang nyaman dan aman menjadi prioritas kami.
Paket Antar Jemput Bandara Ngurahrai Bali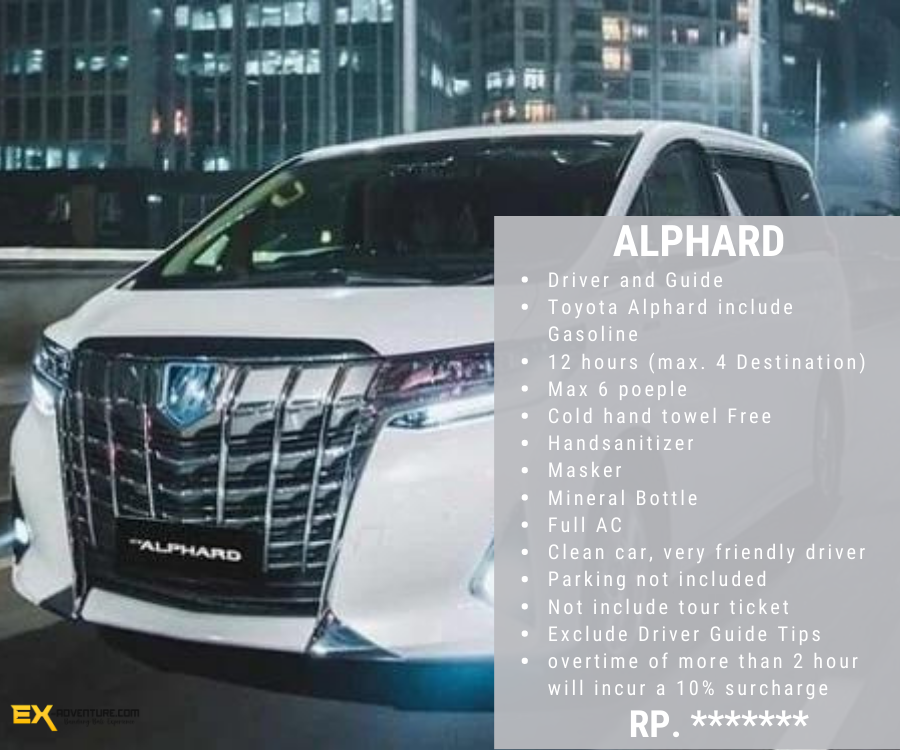 Saat tiba diBandara, namun anda memerlukan Kendaraan berikut driver,
Anda dapat menghubungi Ex Adventure.
Kami selalu siap sedia standby menanti anda.
Serta mengantarkan anda ke lokasi tujuan yang anda inginkan.
Anda bisa kami antar ke Hotel, tempat wisata, retaurant atau kemanapun tempat yang menjadi tujuan anda.
Percayakan seluruh kebutuhan perjalanan anda selama di Bali.
Karena Ex Adventure Selalu siap sedia memberikan yang terbaik untuk anda.
Jasa Tour Guide di Bali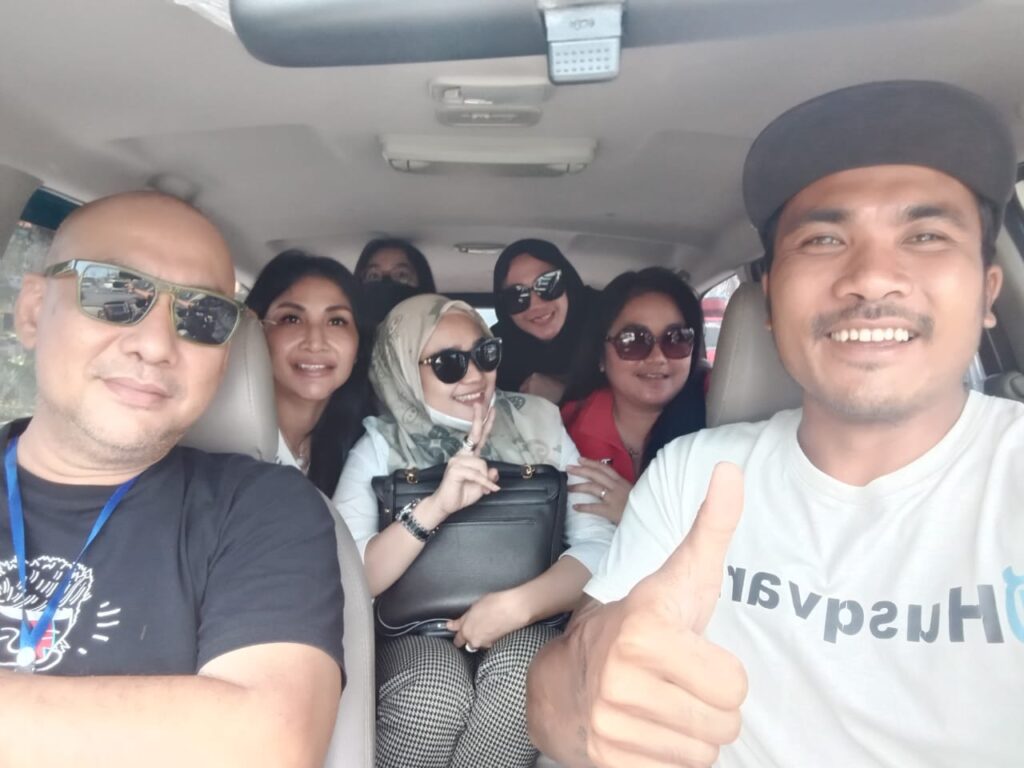 Saat anda menapakan kaki di Pulau Dewata Bali.
Maka seseorang yang memahami destinasi wisata Bali sangatlah diperlukan.
Untuk itulah kami menyiapkan Jasa Tour Guide untuk kawasan Bali dan sekitarnya.
Guide kami juga akan merangkap sebagai driver, serta full service selama perjalanan.
Mampu memilihkan rute terbaik menuju lokasi wisata.
Mampu memberikan rekomendasi tempat wisata yang sesuai dengan keinginan anda.
Serta membantu hal-hal yang anda perlukan selama perjalanan.
Kami selalu berusaha memberikan yang terbaik untuk setiap client kami.
Guide kami berpengalaman membawa client dari berbagai manca negara,
Mampu berbahasa asing serta memiliki komunikasi yang baik dalam bahasa Indonesia.
Baiklah, Semoga anda bahagia serta sehat selalu jangan lupa selalu tersenyum, Ex Adventure selalu siap sedia untuk anda.
Sewa Motor Traill di Bali, Wisata Trail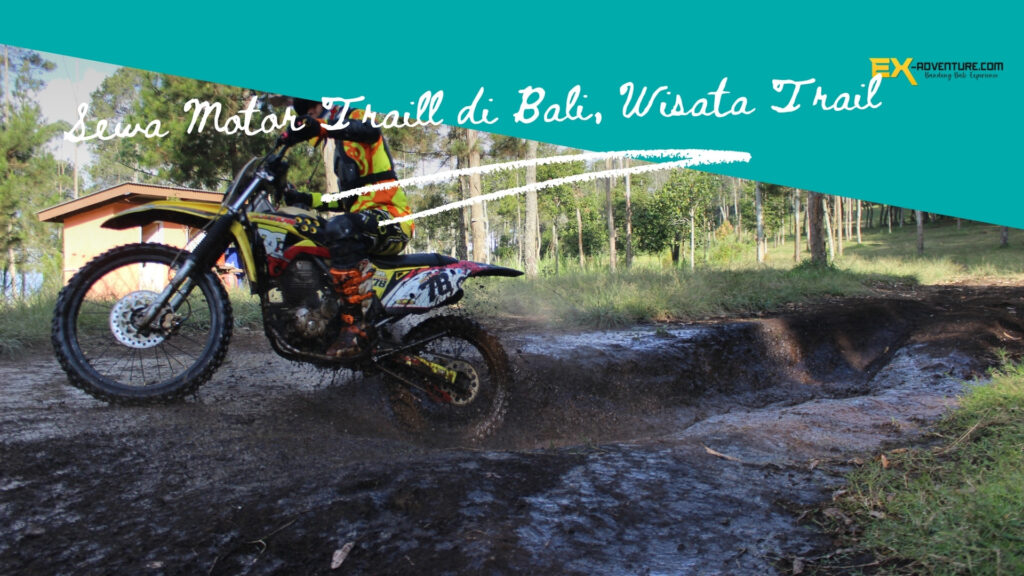 Sewa Motor Tabanan Bali, inilah kegiatan seru nan menantang untuk anda.
Ex Adventure menjadi provider penyedia Moto Trail di Tabanan Bali Indonesia.
Kami juga Tour and Leader Motor Trail Bali, dengan skill terbaik dan memahami karakter medan serta trek di Bali.
Berikut adalah pilihan rute trek untuk melaksanakan kegiatan Trail Adventure di Bali :
Trek Black Lava Kintamani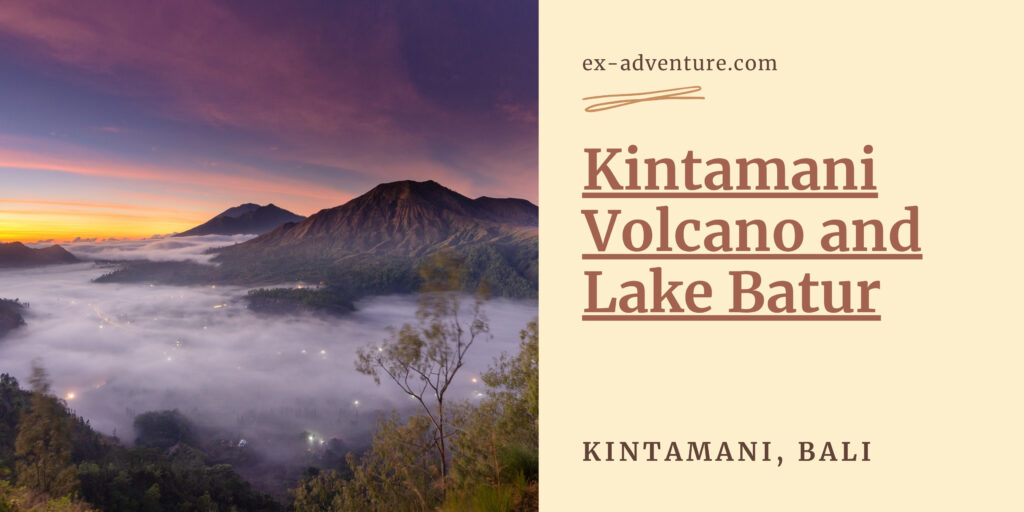 Trek Hutan Bambu Tabanan Bali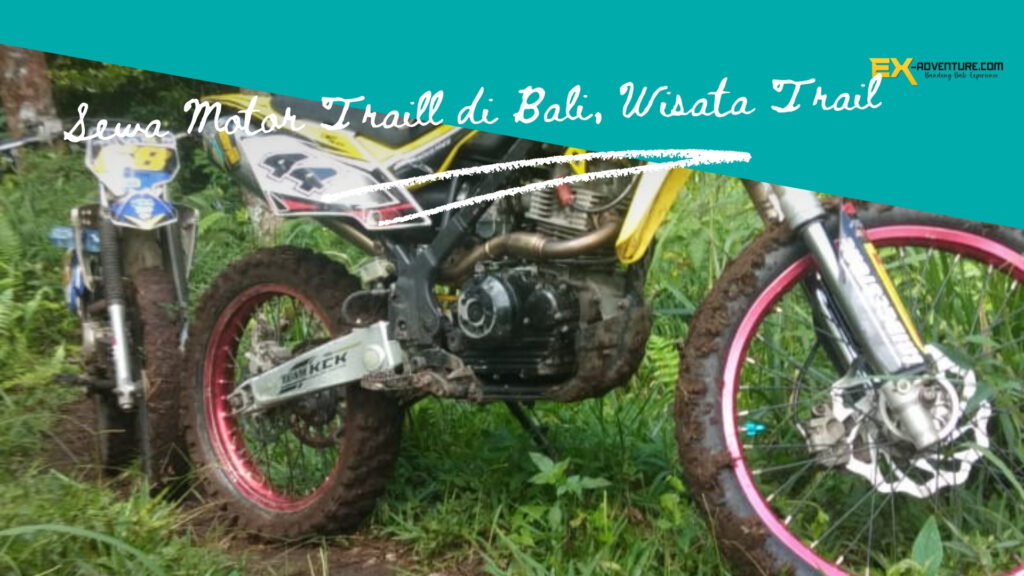 Serta Trek Pantai di Tabanan Bali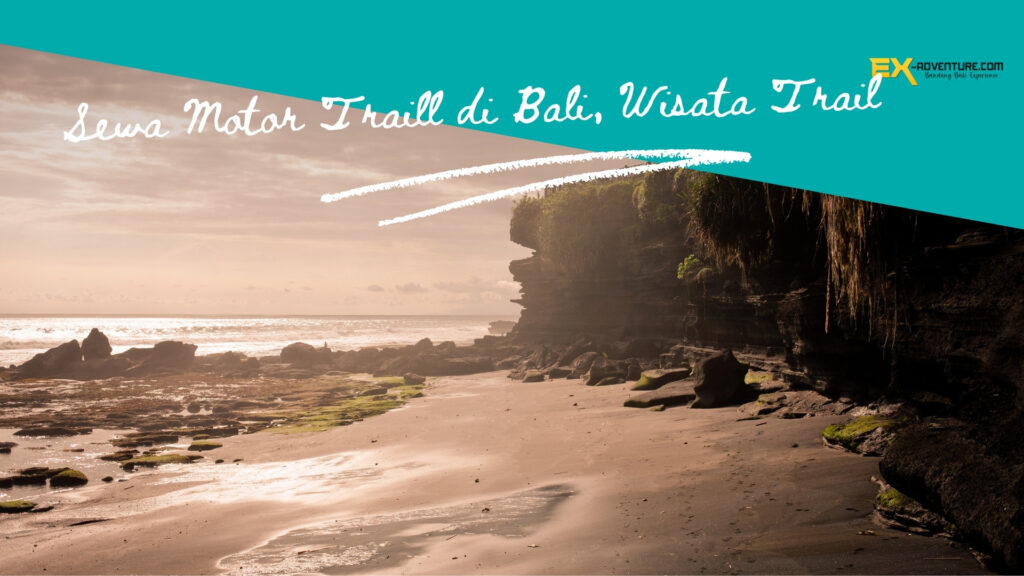 Sewa sepeda di Tabanan Bali (bike Cycle Bali)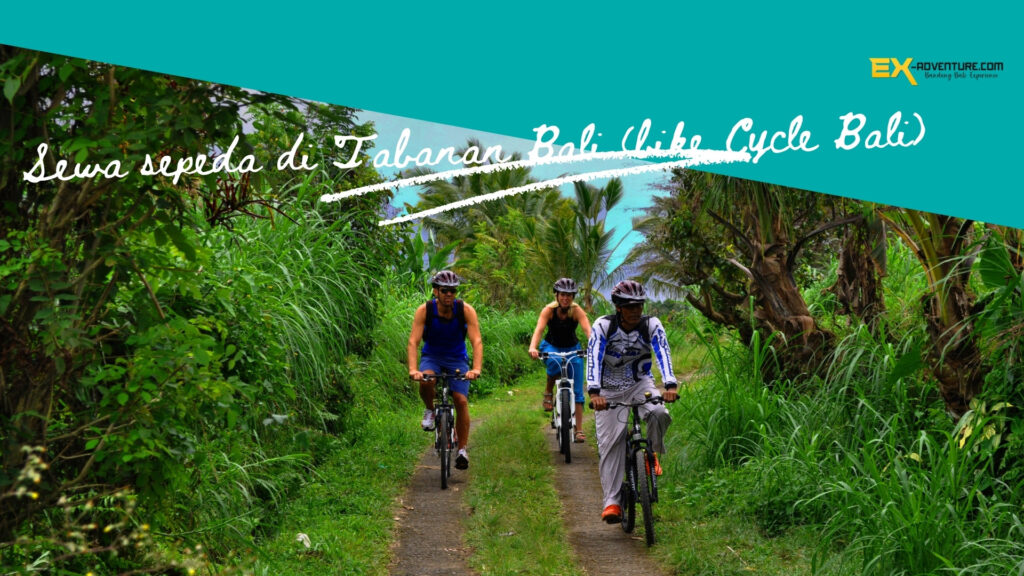 Paket Wisata Sepeda Jatiluwih Tabanan Bali.
Jatiluwih adalah desa yang berada di kecamatan Penebel, Kabupaten Tabanan, provinsi Bali, Indonesia.
Jatiluwih merupakan desa wisata, dengan panorama yang indah disertai dengan sawah berundak.
Udaranya sejuk karena berada pada ketinggian rata-rata 700 meter dari permukaan laut.
Sebagian besar daerahnya merupakan kawasan persawahan yang ditata bertingkat atau berundak.
Bali sangat dikenal dengan sawah terasering.
Luasnya sekitar 636 hektar sawah berbentuk terasering, jadi daerah ini menjadi kawasan terbesar untuk pemandangan sawah terasering di Bali.
Sistem pengairan sawah yang digunakan adalah pengairan Subak, yaitu sistem irigasi tradisional Bali yang berbasis masyarakat.
Subak ini memiliki pura yang dibangun untuk memuja dewi kemakmuran atau dewi kesuburan.
Selain pemandangan sawah berteras, anda juga dapat menikmati pemandangan sungai, pura, atau rumah-rumah penduduk yang masih sederhana.
Suasana pedesaan benar-benar alami dan damai, dapat anda rasakan di objek wisata Jatiluwih Bali.
Anda dapat menggunakan sepeda, atau menyewa mobil Volkswagen untuk berkeliling di areal persawahan desa Jatiluwih Penebel Tabanan.
Hampir setiap hari desa Jatiluwih Penebel Tabanan ramai dikunjungi wisatawan domestik maupun mancanegara.
Dengan suasana alam pedesaan dengan ciri khas sawah terasering, benar – benar menarik perhatian para wisatawan.
Jasa Photo Preweeding Tabanan Bali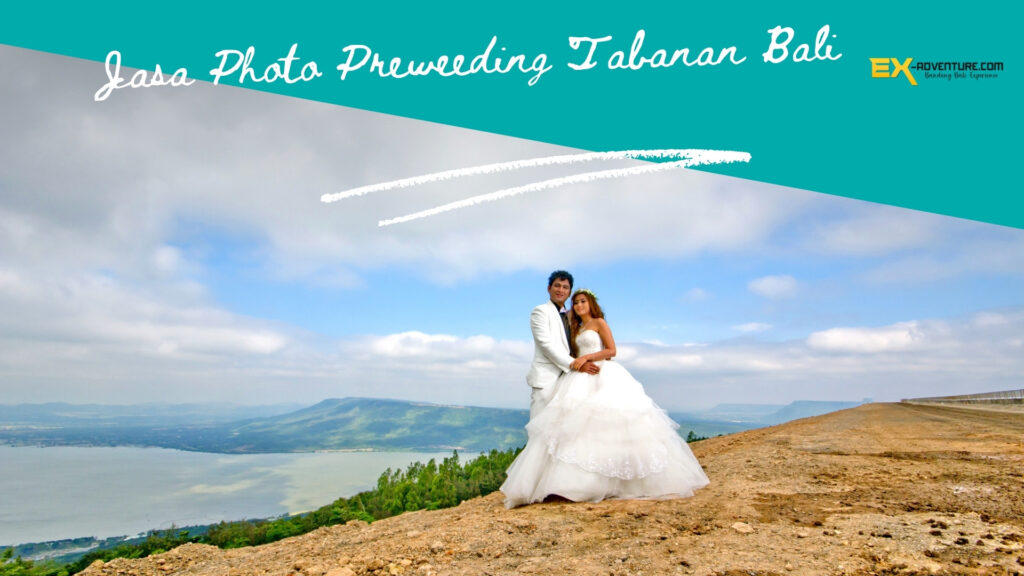 Tak hanya sebagai Event Organizer Outbound di BALI.
Namun kami juga memiliki paket prewedding yang menarik untuk anda.
Jangan ragu dan sungkan untuk menghubungi kami.
Terimakasih telah berkunjung ke website Ex Adventure, dan belajar memahami.
23 Tempat Outbound di Bali, Event Organizer Outbound Terbaik di Pulau Bali
www.ex-adventure.com